Posted by Intuition Girl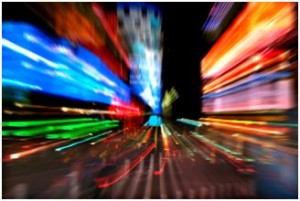 Have you ever noticed that when opportunity arises, it's never in "our time"? Rather, it comes at sometimes the most "inopportune" times – meaning that we're often not prepared to receive it and use it to our advantage.
Here's a great example: An individual I know (we'll call him Dan) had a fairly-good career, but he was pining to move to another part of the country to be near the rest of his family. Dan had begun submitting resumes to different employers for a couple of months, when he suddenly got a phone call. In a twist of "unexpected" fate, he was offered the position he'd been trying to attain. Now Dan had to reshape all his current plans because the opportunity came so quickly. It took Dan a few days to make his decision to move, but only after he was caught so off guard. But was he really? You see, Dan had made the active decision months earlier to pursue another career. The intention was planted, and as time unfolded, his actions ruled his outcome – those actions transformed into his acquiring the job he sought.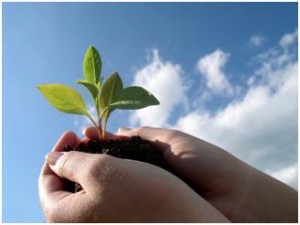 Many times, we plant seeds of intention…unintentionally. What I mean by that is sometimes we start thinking about what we want; except when we do, we have planted a seed of intention. Intention turns to action, and action results in an equal reaction.  The same holds true for ill thoughts. Unlike Dan, there are some people who bring negative results into their lives because they plant unhealthy seeds in their minds. If you can think it, it can happen. The whole point of the matter is that whatever you think, you become. So if your true intention and desire is to land the job of your dreams, you will subconsciously begin acting on that thought's behalf. The same holds true for pessimism and procrastination. If you think that you "can't" perform a certain job, or "I'll never own a house," or "I can't get that promotion," etc. — then guess what? You won't.
Opportunity always comes fast and furious but we have to be ready to receive it. When we plant the seed of intention – for whatever that may be – we must realize that it will come. It may not magically appear overnight, but when opportunity does come knocking at life's door, you've got to be mentally and intuitively prepared by opening your mind to the potential and blessings that are ready to come into your life.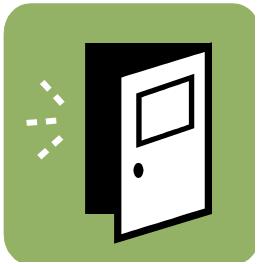 What are you thinking at this moment? If you're like Dan, you're ready to acquire prosperity, wealth, and happiness. You can't afford to not be prepared for opportunity. You know that whatever it is that your heart desires that you can attain it. But it begins with a seed of intention, and that intention requires action on your part. How far are you willing to go to land the job you've always wanted? How deep are you willing to dive to find that buried treasure? How long are you going to keep stopping yourself from achieving success? It really boils down to you. You are a walking billboard indicative of your life. What you project is just as important as what you take into your mind's eye. When your perception of life is in tune with your focus of intention, you begin to rapidly increase your chances at opportunity. Go ahead – plant your seed for opportunities today. I know you can, and so do you.
Until we speak again, I am
Joan Marie, Your Intuition Girl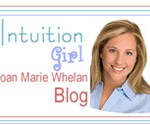 Learn more about Certified Master Intuitive Joan Marie Whelan — Intuitive Counseling and Intuition Coaching Specialist
Posted by Intuition Girl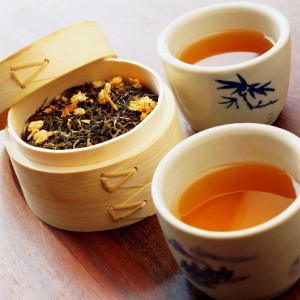 Wouldn't it be nice if we could all see into our own futures? Wouldn't it be even nicer if we had someone cheering us on along the sidelines telling us what direction to take and how to take it? Well, in a way, that is what professional intuitive coaches do for their clients. A reputable intuitive coach will be able to streamline client goals and whip them into professional shape to create genuine and sustainable success in life without all the extra baggage that's been carried around for way too long.
Metaphorically, reading between the tea leaves is how an expert intuition coach can provide accurate insight and wisdom in the how-to's of manifesting goals and in achieving real life transformation. It's not that individuals aren't capable of improving their overall lifestyles; in fact, many of us are fairly capable of doing just that. It's in many cases, however, where people have come to a crossroad and they're not quite sure how to proceed; or in some cases, where individuals have so many emotional issues that their minds are clouded with negativity. That's when an intuitive coach can help people open their minds to different thought processes and alternative perspectives.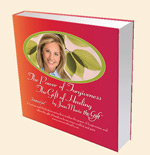 In addition to teaching clients how to excel in areas of life that are lacking, a professional life coach can get the creative juices flowing to help individuals overcome past emotional baggage and everyday problems. There are a number of mental tools that experienced intuitive coaches use to assist clients in personal and professional development, and emotional and spiritual growth. Some of the common techniques that intuition and life coaches facilitate include NLP (Neuro Linguistic Programming), Hypnotherapy, journaling, past life regression therapy, inner child retrieval and healing, meditation practice, visualization, and one-on-one intuitive counseling, among others. A number of well-known life coaches also offer a compilation of meditation CDs, self-help books, journals, and home meditation exercises intended to help in the self-healing process.
Life is quite the journey from beginning to end. And while tea leaf reading can sometimes interject a shot of excitement and anticipation in our lives, tea leaves don't always give us the precise answers and resolutions we need to create real forward motion in our lives. That's what an intuition coach does – she can read the proverbial writing in our mind's eye and keep us on track toward success without all the extra additives. Leave the tea leaves for drinking, and let the professionals do their job at snapping you back into a winning position in life!
Learn more about Certified Master Intuitive Joan Marie Whelan and Intuitive Counseling
Posted by Intuition Girl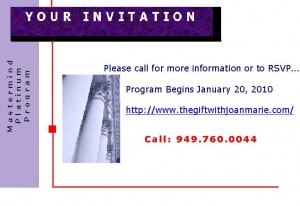 As the premiere "Professional Trainer" – world-renowned intuitive and best-selling author, Joan Marie Whelan is uniquely positioned to help you optimize your life and your profession to the fullest degree possible.
Whether you're a practicing therapist, life coach, doctor, DJ, musician — or whatever profession it is you have, Joan Marie can guide you in the right direction to get your personal and professional life on the right track to prominence.
Her upcoming Mastermind Platinum Program is about getting past the small stuff to move forward into the limelight of success.
Achieving abundance in your life is all about willpower, determination, intuition, and preparedness. Are you prepared to use your intuition to help steer your willpower toward prosperity? Remember, your emotional health and spiritual health are equally as important as your physical and financial well being – this is why Joan Marie's Mastermind Platinum Program is especially developed for those professionals who are ambitious for a higher frequency in life…a higher potentiality in life…a higher consciousness and awareness … ready to receive the blessings of abundance and success.
Are you functioning at an optimal level in your life? Are you "being all you can be" in life? If you feel you are ready to move onto the next level of empowerment and success, then my Mastermind Platinum Program is perfect for you!
Blessings,
Joan Marie, the Gift – Intuition Girl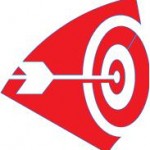 Contact me today and let's discuss your placement in my program – hurry – space and time are limited!
Call now: 949.760.0044
Email: intuitive@joanmariewhelan.com