Posted by Intuition Girl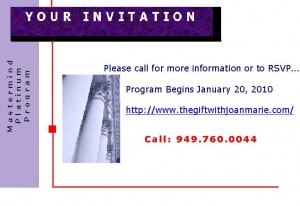 As the premiere "Professional Trainer" – world-renowned intuitive and best-selling author, Joan Marie Whelan is uniquely positioned to help you optimize your life and your profession to the fullest degree possible.
Whether you're a practicing therapist, life coach, doctor, DJ, musician — or whatever profession it is you have, Joan Marie can guide you in the right direction to get your personal and professional life on the right track to prominence.
Her upcoming Mastermind Platinum Program is about getting past the small stuff to move forward into the limelight of success.
Achieving abundance in your life is all about willpower, determination, intuition, and preparedness. Are you prepared to use your intuition to help steer your willpower toward prosperity? Remember, your emotional health and spiritual health are equally as important as your physical and financial well being – this is why Joan Marie's Mastermind Platinum Program is especially developed for those professionals who are ambitious for a higher frequency in life…a higher potentiality in life…a higher consciousness and awareness … ready to receive the blessings of abundance and success.
Are you functioning at an optimal level in your life? Are you "being all you can be" in life? If you feel you are ready to move onto the next level of empowerment and success, then my Mastermind Platinum Program is perfect for you!
Blessings,
Joan Marie, the Gift – Intuition Girl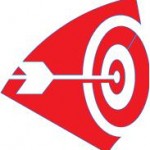 Contact me today and let's discuss your placement in my program – hurry – space and time are limited!
Call now: 949.760.0044
Email: intuitive@joanmariewhelan.com
Leave a Reply