Posted by Intuition Girl
4  signs that you may be intuitive

Have you ever wondered how psychic people are able to "see" events before they happen? Or why some individuals instinctively know  how to pick the right numbers on a lottery ticket? Is it science or is it just luck? Being intuitive means that you have reached a higher level of dynamic consciousness that allows you to pick up on things around you before they happen. In some individuals, intuition comes naturally. In others, intuition is an art that requires practice, meditation and complete focus. In either case, to use your intuition effectively, you must restructure your thinking patterns and behaviors so that you can manifest your strengths and energy source to your highest potential. But you may already be intuitive and you may just not be aware of it.  Here are five signs that may reveal your innate intuitive abilities:
1.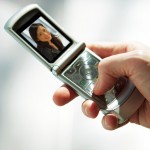 Reaching out and touching someone? Five minutes before the phone rings, you know it is going to ring. Not only do you know that the phone is going to ring, but you know the specific person that is going to be calling you. If you have this ability, you might just be intuitive.
2. Are you a sensitive person? Do you bask in your atmosphere? Do you perceive things, events or other situations based on your gut feeling or instinct? Are you perfectly content living in the vision of tomorrow? Do you dislike the mundane and are always searching for the new and potentiality? If you have these insights, you might just be intuitive.
3.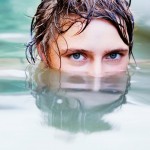 What lies beneath… Sometimes, individuals have a natural perception of what people are thinking. Commonly referred to as mental telepathy, individuals are able to "hear" the thoughts of others both in the immediate vicinity and afar. Another word for this is empathy. When we see or hear from certain people, we sometimes are adept at picking up on what the individual is feeling or thinking simply because we are all synonymous in thought in the Universal flow of energy. It is that oneness that supplies us with the information that "lies beneath" what is immediately present to us. A good example of how empathy and telepathy work hand in hand is to look at a major earth-shattering event like the tsunami in 2004. While you or I may not have physically been there, we could feel the pain and suffering of those who were. The reasons we can feel those emotions is because we are Universally connected. If you have these types of abilities to feel empathy or telepathy, you might just be intuitive.
4.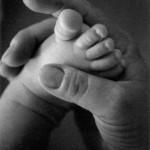 Oh, Baby! Did you know that the bond between mother and child is so strong that nursing mothers will sometimes come into milk when her child is hungry — even if that child is on the other side of town? In a lot of pregnant women, the telepathic bond between mother and womb becomes stronger as the trimesters wear on, allowing the in vivo infant to pick up on mom before he has even made his grand entrance. If you have ever felt a psychic connection to your infant, you might just be intuitive.
Whether or not you have the aforementioned abilities, please note that you have the power to re-discover and fine-tune your intuitive talents. Each and every one of us has the ability to hone in and tap into our natural gift of intuition if we are only willing to practice the art of meditation and concentration to put us in proper alignment with the universal flow of energy. Once we achieve that harmonic balance between ourselves and the dynamic energy that exists in us and all around us, we will actually awaken our intuition and our higher conscience to achieve happiness, peace and prosperity in all aspects of life.
Let me show you how to tap into your intuitive powers today! I am offering a dynamic 9-Week Program starting September 21, 2010 or you can purchase separately my workbook and CD course and learn how to tap into your intuitive powers.  Check it out today at: http://www.intuitivexpert.com/
Learn more how Professional Medium Joan Marie Whelan – Intuitive Coach and Intuitive Specialist can help you unlock the key to your power!
Posted by Intuition Girl
Your Intuition can make you a much more effective decision maker…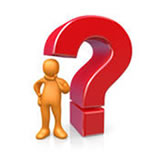 When you connect your heart and mind together, you actually are able to bring greater clarity to your concerns, wishes and doubts.
Steve Jobs said" Have the courage to follow your heart and intuition…everything else is secondary.

Sir Richard Bronson said: "I rely far more on my gut instinct than researching huge amounts of statistics."

I am a life Intuition Coach and an Intuitive Master.
Allow me to help you
Open your Mind – Heart – and Spirit
so that you can be in complete alignment in all aspects of your life. It is time for you to move out of the darkness of not knowing and into the light and peace of sixth sensory wisdom.
I am offering a New 9-Week Program on developing your Intuitive Abilities.
Beginning September 21, 2010 — Tuesday Evenings 6 PM Pacific time, 9 PM EST
To discuss this program, I am offering a Free Teleclass
Wednesday Night–September 8th 6 PM Pacific time–9 PM EST
Take a look again at my testimonials on the sales page
and learn more about this 9-Week program or
call the office to discuss at (949) 760-0044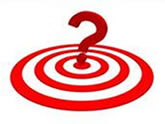 I want to help you target what it is you are seeking
Your Intuition knows the truth…Isn't it time to learn how to Tap into your Intuitive Abilities?

My 9-Week program is reasonably priced and intended to give you a quick jump-start on your life this fall.
This is an awesome value and opportunity!
There will be a downloadable audio of each class–don't worry, if you miss one class, you will have instant access to the calls and you will be able to listen to them over and over again at your pace.
You can sign up for the program right here and choose from 3 payment plans
How to Tap into Your Intuitive Powers will:
Develop your ability to awaken your intuitive gifts
Grow to a higher and deeper level
Sharpen your awareness to what is happening around you
Have a better grasp of life's challenges
Raise your vibrations to manifest easier (lt's just that ability to hear clearly, letting life work for you instead of you working against life.)
Clean and fine tune the energy fields around your mind, body and spirit
Learn how to step into the sunlight {through meditation}