Posted by Intuition Girl
Your Intuition can make you a much more effective decision maker…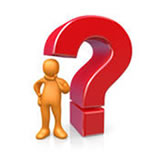 When you connect your heart and mind together, you actually are able to bring greater clarity to your concerns, wishes and doubts.
Steve Jobs said" Have the courage to follow your heart and intuition…everything else is secondary.

Sir Richard Bronson said: "I rely far more on my gut instinct than researching huge amounts of statistics."

I am a life Intuition Coach and an Intuitive Master.
Allow me to help you
Open your Mind – Heart – and Spirit
so that you can be in complete alignment in all aspects of your life. It is time for you to move out of the darkness of not knowing and into the light and peace of sixth sensory wisdom.
I am offering a New 9-Week Program on developing your Intuitive Abilities.
Beginning September 21, 2010 — Tuesday Evenings 6 PM Pacific time, 9 PM EST
To discuss this program, I am offering a Free Teleclass
Wednesday Night–September 8th 6 PM Pacific time–9 PM EST
Take a look again at my testimonials on the sales page
and learn more about this 9-Week program or
call the office to discuss at (949) 760-0044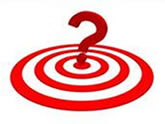 I want to help you target what it is you are seeking
Your Intuition knows the truth…Isn't it time to learn how to Tap into your Intuitive Abilities?

My 9-Week program is reasonably priced and intended to give you a quick jump-start on your life this fall.
This is an awesome value and opportunity!
There will be a downloadable audio of each class–don't worry, if you miss one class, you will have instant access to the calls and you will be able to listen to them over and over again at your pace.
You can sign up for the program right here and choose from 3 payment plans
How to Tap into Your Intuitive Powers will:
Develop your ability to awaken your intuitive gifts
Grow to a higher and deeper level
Sharpen your awareness to what is happening around you
Have a better grasp of life's challenges
Raise your vibrations to manifest easier (lt's just that ability to hear clearly, letting life work for you instead of you working against life.)
Clean and fine tune the energy fields around your mind, body and spirit
Learn how to step into the sunlight {through meditation}
29 Responses to "Practice the Power of Intuition in your decision making"
Leave a Reply