Posted by Intuition Girl
Question 2
Dear Joan Marie: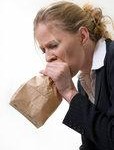 Every time I want to move forward in life I get severe anxiety attacks and I become paralyzed with fear. Will I ever be able to heal this?
Thank you,
Samantha Tucker
Answer 2
Dear Samantha:
This is a powerful question and one I deal with often with my clients. What seems to be happening is conflict between your Higher Self (your soul) and your Ego. It is really important not to force anything. Your child within is scared and you need to get to the bottom of it with her and find out why through your self-observation. Your Ego Mind actually believes that it is protecting you by bringing up your fear but in truth it is preventing your forward movement as you focus on your limiting beliefs.
I always recommend to my clients to ask their emotions to speak to them. Sit with your anxiety and fear- they have a voice- go beneath the words of what is there and allow the emotions to lift so you can let them go.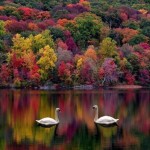 By observing our Ego thinking, we can become aware of those beliefs and feelings that are holding us back. It is important to learn how to create a continuous flow of love energy. Any of my meditation CD's will assist you with this. The Forgiveness and Healing Program will help tremendously as you change your feelings and dwell on that which brings you joy.
Our Ego is actually a gift to us when utilized in the right way. It reveals to us all those emotions that we need to let go of so we can grow and heal.
Joan Marie the Gift, Intuition Girl