Posted by Intuition Girl
If you've honestly tried to reach your goals in life and have failed, then you need to take a long look at the game plan you've been using. Sometimes you have to adjust your footing so you can gain better traction in where you are right now and where you want to lead your life.
Nobody wants to strike out when it's their turn to bat. That's why you must challenge yourself to strive to do better, achieve more, and transform your lifestyle. When you review your game plan, you should use your essential tools for living to get a firm grip on your metaphorical batting range. In addition, you have to take an extensive look at how far you are willing to run in order to achieve your heart's desires. Read the rest of this entry »
Posted by Intuition Girl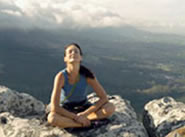 When we suddenly discover the innate calling for greatness in our lives, it's important to follow through on our higher voice of wisdom. In most instances, our life purpose is being presented to us and that means we must follow our gut feelings to achieve the spiritual growth that is necessary for our passage into higher levels of awareness, acceptance, and inner peace. This is especially true for those of us who have become so caught up with the daily balancing act of juggle family, work, home, and other social obligations. Read the rest of this entry »
Posted by Intuition Girl
In this weeks edition of Straight Talk with the Intuition Girl, I help a single mother who feels distanced from her child after the departure of the father forces her to take up the mantle of sole provider.
Dear Joan Marie,

Thank you for taking the time to consider my question, as I do hope it does reach out and help any mother that may be experiencing similar feelings as I am feeling.

I am a single mother with a beautiful 3yr old baby girl (Maya). My issue is that I feel like I have never truly connected with my daughter as a mother. Since she was born, I have experienced a tremendous amount of adversity – my world, as I knew it completely fell apart all around me on so many levels. My daughter's father went to prison when she was 5 months, my immediate family has rejected both me and my daughter and casts serious unspoken judgment over us b/c of her father. I have lost friends, family and quite literally my own self respect and confidence in the process. I am slowly rebuilding… Read the rest of this entry »
Posted by Intuition Girl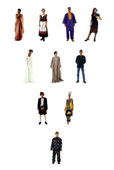 In order to take the reigns and become the leader in your life, you must first determine what kind of leader you want to portray and be. Whether you're a business professional, healthcare provider, or a home professional, you require a certain level of intuition to effectively read your counterparts, clients, patients, and family members. When you are intuitively equipped to do so, you are better able to understand and discover the proper solution to almost any situation. Read the rest of this entry »
Posted by Intuition Girl