Posted by Intuition Girl
Feel your energy and go about your day, Claim full power of you, from the top of your head to your toes, Mind, Body and soul and take full ownership of you.
Posted by Intuition Girl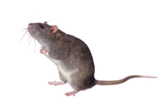 In Aesop's Fables, there is a story about a mouse and a lion. As the story goes, a mouse is nearly eaten by a lion but the mouse begs the lion to spare his life as one day he may come to save his. The lion laughed so hard at the little mouse's pleas that he inadvertently freed the mouse from his claws. Taking advantage of the opportunity to escape, the mouse ran far away. One day, hunter's nets ensnared the lion and following through on his promise, the little mouse came to the lion's rescue and freed him from the trappings. There is a lesson to be learned in this story in that big courage can sometimes come in small packages.
When we are teaching our children of such heroism, we offer them examples of how they can sometimes contribute to help others around them by just being thoughtful and tolerant. It is also a lesson in learning how to appropriately use the gifts we are given. We may not always be the biggest or the strongest, but if we learn how to use the gifts we do have, we can often create the desired outcomes that we want.
Exhibiting courage under fire
In life, you will face obstacles that make you feel uncomfortable at best, miserable at worst – how you react to those situations is what will give you the edge in being able to successfully combat and conquer these situations. Remembering the story of the lion and the mouse can offer some consolation, but learning how to proactively take control of your emotions and the reactive feelings that you have when faced with dire consequences will become your best friend. Demonstrating these reactions affront of your children will also show them how to properly react as they grow older and too, are faced with similar circumstances.
This little light of mine, I'm going to let it shine!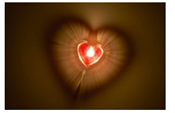 Even children can let their light shine. They can be taught that the greatest courage comes from the tiniest light within self. It is that inner strength that one possesses that is available to him or her at all times whenever s/he needs it. All one must do is to ask to be brave in order to contend with whatever the challenge is. By instructing heart and soul in how to pool your innate resources to move beyond such obstacles, you will build your resilience and stamina to overcome that, which obstructs. While you may feel small in size, you must understand that your heart and soul hold the power to create the happiness and sense of achievement
throughout the course of your life. When you are ready to take the lead and show your power, I know you will feel a joyful release and a wonderful sense of freedom. You will also discover that you have the power to control your emotions and hold them in check as you move forward in life. No other human being or circumstance has that power or control over you – and when you see that through courage and willpower all things are possible, you will let your light shine and grow in strength and harmony each and every day.
In the end, it is helpful to know that we do not always have to be as mighty as the lion to be brave. We can overcome anything by being witty and committed to take on the world even when things do not seem to be going the way we like. The truth lies within our perception, and the willingness to follow through comes from our persistence and perseverance; of course, a little courage doesn't hurt.
Until we speak again, I am
Joan Marie – your Intuition Girl
© Big Courage comes in Small Packages – 2012
By Joan Marie the Gift, Intuition Girl
Are you interested in becoming your own Master Intuitive? Joan Marie has an upcoming 5-Month Intuitive Life Coaching Program beginning January 16, 2013.  Call the office  (941) – 954-9001 to speak with Joan Marie to see if this program is right for you!
Posted by Intuition Girl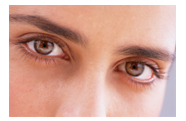 Everywhere you look these days there is a "quick fix" or some "magical cure" to mend what ails you… even for things you may not even realize you have. The latest novelty on the market promises longer, thicker, darker eyelashes for a "subset of women with inadequate or not enough lashes". Of course men's hair, rather lack thereof, is a financial windfall for marketers annually as well. But if you really listen to these and so many similar commercials, you find that the terminology and "implied" terminology is always geared toward the tearing down of the person. Words and phrases like: inadequate, not enough, aging, feelings of inadequacy, feelings of lack, loss of youthfulness, loss of vitality, loss of stamina, loss of strength, loss of tenacity, loss of vibrancy, and loss of beauty, among others, can be the beginning of the decline of your field of personal perception.
Not only do we have to contend with Internet, radio and television commercials, we also walk into retail stores where there are super-skinny, stick-figure mannequins displaying the latest fashions. But when you try the outfit on, it looks nowhere as good as it did on the store dummy. Now you go searching for the latest green-tea supplement to help shed the extra pounds so you can look as good as the plastic doll. How did we get to this point? We now compete with store window mannequins? Really?
When you have so many channels tearing you down day in and day out, it is no wonder you sometimes feel like you are less than whole, less than adequate. This is why it is so important that you learn how to tune into the right channels, and tune out the negative ones so that they do not influence you to the degree that they break you down and make you feel like less than a person.
Remember this, you are created perfectly in every way – from the moment of your conception, your life was laid before you. It was mapped out from the soles of your feet to the very last threads of the hair on your head (or not). Each cell, each muscle, each living, thriving, vibrant organ in your body is unique to you alone. Each serves a purpose for you to be the best at who you are today and in the future. It is not for the radio or television or any external influence to tell you who you are. That role is yours alone. You are who you are because you are born in the image and likeness of your Creator, your God or whatever name you give to the Creator of all that is. You come from perfection, the Divine and therefore, you also are part of that energy. No living being can take that away from you—only you can relinquish your power by giving it away.
Until we speak again, I am
Joan Marie, your Intuition Girl
© You are Perfect in Every Way — 2012
By Joan Marie the Gift, Intuition Girl
Posted by Intuition Girl
Dear Joan Marie,
We spoke for a half hour back in February. I contacted you out of a certain desperation.  I hated my life, and hated my situation. You said you saw a relationship for me very soon, and in fact when the weather turned warm, saying spring or summer. It's freezing outside and I am still single and very lonely. I have been on some unremarkable dates with people who turned out to be dull and ultimately unbearable, so it's not like I'm not 'putting myself out there.' I am; there's just no one to put myself out there *for*. I have been laid off from two jobs and can't find another one. I apply and apply everyday and nothing. I can't pay my rent or bills.
My life is terrible and hurtful. It's gotten far worse. It's nothing but suffering, loss, agony, or at best, boredom and meaninglessness. I try really hard and think positive but nothing ever changes. 3 years ago my father died and the love of my life left me for someone else. I am almost 30 and feel like my dreams have passed me by. The point is, I am not 'being negative' and I am not 'holding myself back'. I am absolutely positive in every way I can be, I visualize, meditate, imagine, journal, read self help books, and do EVERYTHING I'm supposed to, but there are no opportunities and no men. I wonder if you can tell me something, ANYTHING positive will happen soon. I don't need to be told to think positively or to look at things in a different way. I already know all that.
I need assurance that something good will happen to me soon-and not some cheesy self-help thing like I'll think positive. I already know all that. I already do all that. I already love myself and am working on my goals. But that's only the first half. Thesecond half is to have something and someone on the other side. I mean an external event that occurs and gives me money or love (another person, not just self love) please advise.
Thanks.
Marie Krueger
ANSWER