Posted by Intuition Girl
Dear Joan Marie,
We spoke for a half hour back in February. I contacted you out of a certain desperation.  I hated my life, and hated my situation. You said you saw a relationship for me very soon, and in fact when the weather turned warm, saying spring or summer. It's freezing outside and I am still single and very lonely. I have been on some unremarkable dates with people who turned out to be dull and ultimately unbearable, so it's not like I'm not 'putting myself out there.' I am; there's just no one to put myself out there *for*. I have been laid off from two jobs and can't find another one. I apply and apply everyday and nothing. I can't pay my rent or bills.
My life is terrible and hurtful. It's gotten far worse. It's nothing but suffering, loss, agony, or at best, boredom and meaninglessness. I try really hard and think positive but nothing ever changes. 3 years ago my father died and the love of my life left me for someone else. I am almost 30 and feel like my dreams have passed me by. The point is, I am not 'being negative' and I am not 'holding myself back'. I am absolutely positive in every way I can be, I visualize, meditate, imagine, journal, read self help books, and do EVERYTHING I'm supposed to, but there are no opportunities and no men. I wonder if you can tell me something, ANYTHING positive will happen soon. I don't need to be told to think positively or to look at things in a different way. I already know all that.
I need assurance that something good will happen to me soon-and not some cheesy self-help thing like I'll think positive. I already know all that. I already do all that. I already love myself and am working on my goals. But that's only the first half. Thesecond half is to have something and someone on the other side. I mean an external event that occurs and gives me money or love (another person, not just self love) please advise.
Thanks.
Marie Krueger
ANSWER

Dear Marie:
I would like to answer your question with a great story about a wise man who goes to town everyday to the marketplace and visits with his old friends. While on this journey, he passes a farmer who appears to be depressed and in despair. So one day he says to the farmer: "Would you like me  to show you how you can release your state of depression?" Oh "Thank you" says the farmer but I already know that! Oh okay says the wise man and he continues to walk onward.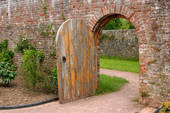 The next time he sees the farmer he notices that he is feeling great pain so he asks: "Would you like me to show you how you can release your great pain?" Oh no—I already know all that! Oh okay says the wise man and continues to walk towards the marketplace once again. The third time the wise man sees this farmer as he is walking to town, he notices that he is in a great state of confusion and is suffering. The wise man said to him: "Would you like me to show you how you no longer have to suffer? Oh no! I already know all that! The wise man looked at him and smiled as he continued on his journey thinking to himself: "While darkness is simply the absence of light, some of us love to live in the darkness.
Understanding only comes to those who are willing to turn the light on. When we individually decide to turn that light on and release our fears, we will begin to understand that the beauty of life comes from our freedom, our release of fear—not from our self-imprisonment. I believe it would be helpful for you to change your perception.
I also feel very strongly that your heart is not open for the relationship you are longing for. Nor are you truthfully prepared. Remember you decide your fate and you are the solution.
Blessings on your journey,
Joan Marie,
Intuition girl
Joan Marie is an Intuition Master, Business Intuitive Expert, an International Medium, Energy Healer and Past/ Present Life Regression Expert. By utilizing her special gifts, she teaches, inspires and shows people how to take responsibility for where they are today.
Joan Marie the gift also offers FREE audio coaching, FREE articles, workshops, coaching, and other resources to help individuals like you – entrepreneurs, small business owners, home makers, coaches, spiritualists and all those who want to "Create an extraordinary way to live, work and play."
Learn more at www.JoanMarieWhelan.com
Leave a Reply