Posted by Intuition Girl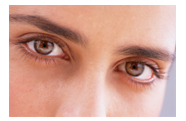 Everywhere you look these days there is a "quick fix" or some "magical cure" to mend what ails you… even for things you may not even realize you have. The latest novelty on the market promises longer, thicker, darker eyelashes for a "subset of women with inadequate or not enough lashes". Of course men's hair, rather lack thereof, is a financial windfall for marketers annually as well. But if you really listen to these and so many similar commercials, you find that the terminology and "implied" terminology is always geared toward the tearing down of the person. Words and phrases like: inadequate, not enough, aging, feelings of inadequacy, feelings of lack, loss of youthfulness, loss of vitality, loss of stamina, loss of strength, loss of tenacity, loss of vibrancy, and loss of beauty, among others, can be the beginning of the decline of your field of personal perception.
Not only do we have to contend with Internet, radio and television commercials, we also walk into retail stores where there are super-skinny, stick-figure mannequins displaying the latest fashions. But when you try the outfit on, it looks nowhere as good as it did on the store dummy. Now you go searching for the latest green-tea supplement to help shed the extra pounds so you can look as good as the plastic doll. How did we get to this point? We now compete with store window mannequins? Really?
When you have so many channels tearing you down day in and day out, it is no wonder you sometimes feel like you are less than whole, less than adequate. This is why it is so important that you learn how to tune into the right channels, and tune out the negative ones so that they do not influence you to the degree that they break you down and make you feel like less than a person.
Remember this, you are created perfectly in every way – from the moment of your conception, your life was laid before you. It was mapped out from the soles of your feet to the very last threads of the hair on your head (or not). Each cell, each muscle, each living, thriving, vibrant organ in your body is unique to you alone. Each serves a purpose for you to be the best at who you are today and in the future. It is not for the radio or television or any external influence to tell you who you are. That role is yours alone. You are who you are because you are born in the image and likeness of your Creator, your God or whatever name you give to the Creator of all that is. You come from perfection, the Divine and therefore, you also are part of that energy. No living being can take that away from you—only you can relinquish your power by giving it away.
Until we speak again, I am
Joan Marie, your Intuition Girl
© You are Perfect in Every Way — 2012
By Joan Marie the Gift, Intuition Girl
2 Responses to "You are Perfect in Every Way"
Elizabeth Says:
June 1st, 2012 at 11:43 am

I LOVE this message. I was just looking on the internet the other day at all of the celebrities that had plastic surgery and said to my husband "Wow, I actually thought these women were naturally beautiful". It was disappointing to see how many faces that are idolized every day that have undergone some sort of cosmetic procedure. We as a whole have got to start promoting natural health & beauty. I myself have felt less about myself and my appearance and actually felt better after seeing that these women aren't actually all REAL. I have a 14 year old daughter who is gorgeous but thinks she's ugly because of all the hype that is placed on looks and body image. We need to teach our daughters about true authentic self-love!!!!

How to Avoid the Most Common Writing Mistakes in Business Blogs | Original Stage Magazine Says:
October 1st, 2012 at 5:02 am

[...] your blog as reader friendly as possible, which is why it's so important to reduce writing mistakes.Everybody understands a typo or minor writing mistake here and there, but you must keep them to the …So today we'll go into how to avoid writing mistakes that will cost you business. There are some [...]
Leave a Reply