Posted by Intuition Girl
Are you willing to do the work required to fulfill your dreams? What is it that you are craving to do?
http://www.joanmariewhelan.com/
http://www.intuitiongirl.com/
Posted by Intuition Girl
Warning
: trim() expects parameter 1 to be string, array given in
/home/intuit/public_html/wp-content/plugins/flash-video-player/flash-video-player.php
on line
181

If you have found your way to Joan Marie's website/newsletter than you will probably understand my story. I have been on a journey – a search for who I am – for the past twenty years, most of my adult life. I was consumed by self-doubt, confusion, pain and unhappiness. I have studied, listened to lectures, been to therapy, counseled with friends, read the works of many great minds, and while it all has helped — I still felt an emptiness that has affected everything in my life. To feel so lost, yet putting on a smile and going through the motions as a wife and mother of two, was wearing me out and down. I felt like I was drowning AND asleep at the wheel. But even at my lowest, I always knew there was something more in me and that I had so much more to give. So, as I'm finding out how life works, when I was finally in a place when I was ready for it, the Universe spoke to me. I was introduced to Joan Marie by a friend of mine, who I don't see very often. We met for coffee one morning and I noticed a change about her, a peacefulness I hadn't seen before. Of course I had to ask, and she told me all about Joan Marie and her programs.
Needless to say, I felt in my friend something that I wanted and needed for myself, and coincidentally, a 6 month group program was about to begin the next week. Talk about the Universe speaking to me fast and furiously! This time, I finally chose to listen. So, very uncharacteristically of me, I jumped in before I had a chance to "think" my way out of it. One conversation with Joan Marie assured me that I was ready for this (well, I still had a ton of doubts, but I ignored them!). I have not regretted it since. I am in a group program with several other people and it has changed my life. Its like getting all my life lessons rolled into one — but in a very powerful group dynamic. Its unlike anything I have ever experienced before. As we are still in the process of it, I cannot tell you how this story "ends", but I can tell you that my life is finally beginning. Joan Marie's wisdom, powerful intuition and vibrational energy/life force has worked to "raise" me again. Properly, this time, with love and compassion. And she's no push over either – she tells it to you straight (from the Universe!) – which I love and appreciate! With the help of her equally powerful mom, we affectionally call, Joan Marie Mom, and the others, I feel like I am finally getting the proper guidance to do the real work I need to do to heal my inner wounds and break open to the real me and become the woman that I am meant to be. It has been a miracle. There is no other way of saying it. To touch and unravel a heart that has been as tight and closed as mine, is a miracle. And I thank God, the Universe, my friend, my Self, for leading me to Joan Marie Whelan. As I tell my group/my family, I am a very grateful work in progress and I am feeling more alive than I have ever felt in my life.
- Sunny B. Southern California
I have done some private work with Joan Marie and most recently completed her 3 month bridging class. When she mentioned that she would like to do another 3 month program for women, I knew immediately without question that I would be a part of it. This lead me to ask myself, " Why? Why am I so quick to make this decision and what are the measurable differences that have occurred in my life, that make my decision so strong?"
Before our bridging class, I was living (barely) paycheck to paycheck, running my own business and as a single mom with two children I felt like I was running myself into the ground physically and emotionally. The pattern of abuse that had been set in my childhood was repeated in my marriage and was still being carried out daily because it was what I thought I deserved for myself. The emotional blocks that I saw as my "comfort zone" we're keeping me paralyzed with fear and stuck in stagnation and mediocrity; meanwhile I was not fully aware of WHY I felt so tired and stuck all the time.
Joan Marie has helped me identify the patterns of my life and their origins, releasing them without blame and shame. She has taught me the power of manifestation and being effective with my feelings. In the last two months my business has almost doubled, I've secured the home I've been wanting for years and I have grown to love who I am as a person, more then I thought possible.
Looking back on my life a year ago, I am so proud of how far I've come. The more I learn, the more I'm aware that I have so much more to learn. This has been the hardest work I've ever done and I'm thankful to have Joan Marie leading me in the process. She has been my north star when I had no sense of direction.
Jodi Christine, personal trainer- www.jodichristine.com
Click here to learn more about this new program
Posted by Intuition Girl
Get the Flash Player to see this content.
Often times, we put so much energy into past hurts that they prevent us from moving forward in our lives. The only true way to move beyond this negative control is to forgive so we can free ourselves from the emotional baggage that we have been carrying around for way too long.
In my upcoming program, I am going to show you how to forgive and heal yourself. As an intuitive master, I do that every single day with clients from around the globe. Part of my service to you is to help you to release all those negative feelings so you can free yourself for bigger and brighter opportunities in your life! Join me on my free teleclass where I will be giving you more details on the program as well as a time for sharing and receiving the blessings of freedom and the celebration of life that awaits you!
Go to www.joanmariethegift.com to learn more and register
Until we talk on the call, blessings on your life journey
Joan Marie
Posted by Intuition Girl
Dear Joan Marie: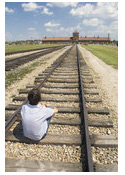 I know you are also a "Medium" and have talked to many people to help them overcome the loss of a loved one.  My question is: " Do you ever get over losing someone? "
Thank you,
Michelle P.
Ohio

Answer
Dear Michelle:
I don't believe anyone ever has to get over the loss of a loved one.  You do, however, need to learn how to accept it, heal from it and continue living.  When you lose someone that you care deeply about there is a process or stages that you go through. Some people become very angry, others feel isolated and depressed and others carry on with their lives on the outside but on the inside they are crumbling. Usually the final stage is acceptance. It is true that everyone heals and recovers at a different pace.
Death is never meant as a punishment or that God is getting even.  We are all born with a contract that we agreed to before we arrived on earth.  While we do, I believe, have the opportunity to change our contract, destiny plays a large part in the equation.  Death is, in actuality, liberation from the bonds of the human form.  Even after death, the spirit lives on and continues to grow and heal.  I realize that it is difficult for many to accept this truth, but if we could, we would be better prepared to look at the departure of a soul as their liberation and freedom and therefore a celebration.
It is perfectly natural to recall and wish for a loved one to still be with us and you may choose to keep their memory alive.  But it would be helpful to store in your heart your love ones fond memory with the understanding that their departure was necessary in order for you to find your own voice and live your life now for your highest and best good.  We all have lessons to learn from life and death and this is simply a part of the experience.
We may never forget but it would be wise to accept the reality.  This truth is key to helping you build strength and support as you step forward towards a new phase of your life.
Many Blessings,
Joan Marie Whelan
About the Author: Joan Marie Whelan, an internationally known intuitive specialist, business consultant, medium, and coach travels throughout the United States sharing her gifts and the Manifestation Method with solo-preneurs, professionals, small business owners, and large companies
MARK YOUR CALENDARS for September 24, 2009 for a rare, transformational opportunity to speak one-on-one with renowned Intuition Master, Joan Marie Whelan. Come share in the excitement of Joan Marie's FREE abundance discovery teleclass, which promises to give you a taste of what is to come in her upcoming Strategy Action Recovery Program – designed only for those of you who truly want to become leaders in the art of manifesting wealth, health, and prosperity in every aspect of life.