Posted by Intuition Girl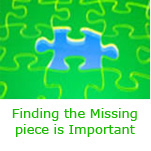 Adversity seems to be a strong and difficult word…and sometimes, it can be if we allow it to get the better of us. Unfortunately, some of us encounter it and we become emotionally and even mentally paralyzed from moving ahead in life.
Our higher consciousness tells us what we need to do to get us through the difficult times in our lives, but we are often guilty of not listening to it. When we use our God-given inner wisdom, however, we are able to see through the murky waters and wade to new horizons.
"What is inner wisdom?" You ask? Your inner wisdom, or "intuition" is what sometimes compels you to speak, act, or think. It is the driving force that inspires, motivates, and initiates ideas, actions, and communications. With intuition, you are being guided by an internal Spiritual Force that wants you to achieve greatness in life. Overcoming adversity is just one of its many objectives.
When was the last time you really cued into its messages? Your inner wisdom is there for you whenever you need it. All you must do is listen. What is your inner voice telling you? When adversity appears, what do you do? Do you climb over it, circumvent it, go through it, or walk away from it? By listening to your intuition, you tap into inner knowledge that allows you to find clarity in the moment. This clear vision mobilizes you and gives you the ability to think rationally, and to take the correct course of action to overcome it.
Focus is paramount in enhancing your intuition; and practice perfects your innate wisdom. By practicing a 10-15 minute meditation on a daily basis, we learn how to better listen and define what our inner wisdom is telling us. In doing so, we not only learn how to prevent or contend adversity, but how to move beyond it successfully when and if it occurs. Isn't it time you moved forward in life?
Until we speak again, I am
Joan Marie, your Intuition Expert
© Copyright – All Rights Reserved
Overcoming Adversity through Inner Wisdom
By Joan Marie Whelan
About the Author: Joan Marie Whelan, an internationally known intuitive specialist, business consultant, medium, and coach travels throughout the United States sharing her gifts and the Manifestation Method with solo-preneurs, professionals, small business owners, and large companies. Her much anticipated first book, "Soul- Discovery: The Nine Principles to Reveal Your Sacred Gifts" will be published in June. For more information about Joan Marie and her upcoming, exclusive events, please go to: www.joanmariewhelan.com.
2 Responses to "Overcoming Adversity through Inner Wisdom"
Gabriel Epstein Says:
April 26th, 2011 at 8:11 am

A useful discussion is really worth comment. There's no doubt that that you can write more on this topic, it might be a taboo subject but generally people are the ideal to chat on such topics. To another location. Cheers

KndnSems Says:
February 27th, 2021 at 5:21 am

woman on viagra commercial viagra commercial actress 2015 how often can i take viagra
Leave a Reply