Posted by Intuition Girl

We all have birthdays, but have you had your annual "Birth Day"? What I mean by that, is have you set aside a day in the week, month or year that is your day to get reacquainted with yourself, your Inner Child? Birthdays are something we all share in common and are often celebrated among friends and family so they do not leave much room for "me time". I want you to give yourself a "birth day" — does not matter which day you decide to have it (the sooner, the better of course) — and own that day for yourself.
Use this day as a time when you can recollect your thoughts and aspirations — and rejoin the living. I'm already alive, you say? Are you really? Being alive and living day in and day out are two different things altogether. When you awaken yourself to a renewed sense of purpose and drive, you are living "alive" and not simply going through the motions. That is what having a birth day is all about. It gives you the momentum to create and fulfill the dreams that your heart and Soul Being desire.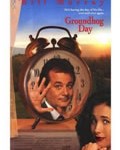 Do any of you remember the film, "Groundhog Day", starring Bill Murray? Murray plays a disgruntled weatherman who to his dismay, replicates Groundhog Day over and over again until he is forced to revisit his life and the things that matter the most in his life. Obviously not too many people would want that to happen in their own lives. However, it is usually when we are forced to come face to face with ourselves that we begin to realize who we actually are and what we need to do to transform ourselves. It is much easier when we reserve a special day to do just that.
Do not wait for that instance when you are suddenly hit with a backlash of emotions; because these subdued energies can take you out if you let them. Make your "Birth Day" one of awakening… a time to reflect on the importance of you, who you are and how far you have come. Get in touch with your Inner Child… feed your Inner Child with love, compassion and understanding. Hold that Inner Child and let it know that together, you can overcome all things great and small. The end result is the opportunity for you to grow in all of your relationships – financially, personally, professionally, family, friends, spiritually, emotionally. Remember, one energy relies on another to keep you alive, happy and sound in life
Joan Marie, your Intuition Girl
© Copyright – All Rights Reserved
LisWhat's in a Birth Day?
By Joan Marie the Gift, Intuition Girl
About the Author: Joan Marie is the extraordinary lifestyle expert for everyday living. She travels throughout the United States sharing her gifts and her Lifestyle Makeover Programs with solo-preneurs, professionals, small business owners, and large companies. Her Manifestation Method Program and Lifestyle Makeover Programs are designed to help people change their lives. For more information about Joan Marie and her upcoming, exclusive events, please go to: www.joanmariethegift.com
Learn more about Certified Master Intuitive Joan Marie Whelan –Intuitive Counseling and Intuition Coaching Specialist
Posted by Intuition Girl
Dear Friends,
I recently read an article about a young basketball star from James Madison University, Dawn Evens who has an incurable kidney disease. She is the Nation's leading scorer and she does not allow her condition to dictate her life in any way.  She said:  "I just decided I am not going to lie down and let this take over my life like it can."
When she walks out on the basketball court she moves as though she owns the floor – she commands the situation.  My question to you is:  "What life experience are you currently going through that has stopped you in your tracks and immobilized you?"
PRACTICE taking responsibility for where you are right now. Gather strength from your problems and give your life your best shot.  Each one of us has the power within us to muster up the strength, courage and passion to push through whatever life has presented to us.
Don't allow a problem or misfortune to control you.  Own the floor – command the situation and seek a solution.  Do not let your problem take over your life like it can.  Seek out role models to follow and encourage you – pray and ask the angels to support and help you and remember to never give up!
Learn more about Psychic Medium Joan Marie Whelan – Intuition Counselor and Intuition Coaching Specialist
March 23, 2011
Posted by Intuition Girl
Warning
: trim() expects parameter 1 to be string, array given in
/home/intuit/public_html/wp-content/plugins/flash-video-player/flash-video-player.php
on line
181
Get the Flash Player to see this content.
An inspirational message is sent to give you a deeper insight into life's purpose as it also instills some meaning and awareness. Allow this Monday Morning Message sent at the beginning of the week to help set the pace for the next six days in a way that inspires and invites reflection.
To sign up for my weekly Inspirational Messages you can fill out the form on the right hand side of my site.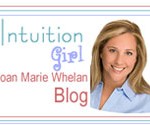 Learn more about Psychic Medium Joan Marie Whelan – Intuition Counselor and Intuition Coaching Specialist
March 21, 2011
Posted by Intuition Girl
QUESTION # 2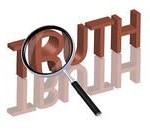 Hi Joan, can you help me? I'm in love with a lovely woman she's in love with me too.   She is with a guy that treats her bad and she doesn't know how to get away from him. She loves me dearly. We see each other from a distance and see each other when we can. We want to be with each other forever. She just doesn't know how to get out. He hits her and treats her bad. I treat her like a queen and she means the world to me and she loves it. Can you help – have you got a book or anything that can help us with our love can send to me to buy that will bring us together permanently? We only want to spend our lives' together and be happy together. Thank you – have a lovely day.
Yours sincerely, Paul
We are soul mates that belong together
ANSWER
Dear Paul: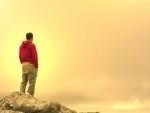 You and your friend may be soul mates but it is possible that you do not belong together.  Remember one very important message:  we all have free will to choose what we want to experience in our lives.  You tell me that your friend loves you and wants to be with you yet she chooses to remain with a person who is abusive and appears to be controlling.  Not until she makes the choice to change her life, will that happen in a positive way.  If she is living in fear, then she needs to go to the authorities and seek protection.  To get out of a harmful situation means simply walking away.  I realize that this may seem simplistic but it is a great truth.  Is she staying with him because she feels indebted or secure?  There can be many possibilities that come to mind so I say to you, Paul, unless this person is willing to give up what she is currently experiencing, you should move on and find a relationship that will better serve you, your life and bring you joy.
Blessings,
Joan Marie, the Gift – Intuition Master
Learn more about Psychic Medium Joan Marie Whelan – Intuition Counselor and Intuition Coaching Specialist
Posted by Intuition Girl
QUESTION # 4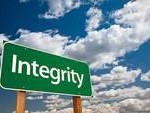 How do I deal when someone questions/doubts my integrity?
I am in the process of suing someone and did everything, I was supposed to; however, when I asked regarding the payment, I was told to wait, until my papers were received in the court.
Thanks,     Maria
ANSWER:
Dear Maria: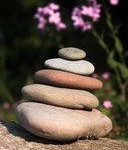 Integrity is a very noble characteristic trait that we all should desire to possess.  Sometimes in life it is not a question of believing in you and your side of the story as it is in believing that their side of the story has greater value and merit to them.  I do not know your entire situation to comment properly; however, I can say, that life does often require a bit of give and take.  If you are suing someone because you believe you are right, it is possible that your motive may be honest and noble but in reality it might be better to walk away or be willing to pay an attorney, court expenses and other types of fees just to prove your point.
The Universe knows your heart and will ultimately help you find solace and peace.  Being right doesn't always get you the result that you are seeking.  Being wise does, it helps you accept the solution that will allow you to forgive and live with inner peace.
Blessing to you on your journey,
Joan Marie the gift, Intuition Master
Learn more about Psychic Medium Joan Marie Whelan – Intuition Counselor and Intuition Coaching Specialist