Posted by Intuition Girl
Today's video is all about the importance of clarity in your life.
Follow Joan Marie on
https://www.facebook.com/JoanMarieFanPage
http://www.joanmariewhelan.com/
Posted by Intuition Girl
Question 1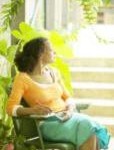 How do I honor who I am and follow my life's purpose? I am a 60 year old woman who has a job but I have no security so how do I move forward with my life, its purpose and meaning?
I guess I am hoping to discover my soul's purpose and my future while I am on this planet. I am not sure how to begin. If you can give me some insight I would be most grateful.
Heather W.
Answer 1
Dear Heather:
It is about your soul discovery. I think you are too focused on your Ego Mind, which is well intentioned however, out of ignorance it is focusing on fear and worry which is actually tripping you up and preventing you from bringing flow into your life. To unblock it means that you have to do your work, which does take conscious intention, willingness and commitment. We all have the opportunity to choose feeling blocked or feeling the flow. Which are you choosing? Please take a look at yourself and see what frequency you are marching too—your self-observation will be most helpful.
You have powerful thoughts and you are the solution, so I suggest that you move away from fear or insecurity. You can flow but it is about the frequency that you are identifying with. So again I emphasize, you must begin to decide how you want to live and where you want to put your focus. What you dwell on all the time will materialize your outcome.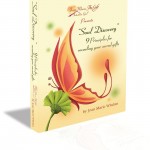 One of your life lessons is for you to learn and understand why you have needed to be in the place you are in. This is not a punishment. It is a wake-up call. Also, allow yourself now more than ever to create clarity on what you want your life to look like. What is it you want to bring into your life? I have said it before and I will say it again, I wrote my book: "Soul Discovery to help people like you. If you sincerely want to discover the answers that you are seeking, you will reach out for the tools that will guide your journey.
Many Blessings,
Joan Marie the gift intuition girl