Posted by Intuition Girl
Question # 1
Hi Joan Marie: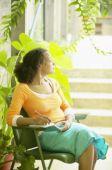 Thank you for your newsletters…I really enjoy them and always find them helpful. I was wondering if you could offer any advice for dealing with a problem that I've confronted many times in my life. I'm generally a very gentle and kind person, but when I run across rude people I often feel the need to confront them, whether their rudeness is directed toward me, a friend of mine, or even a stranger. It's not that I want to fight or argue with anyone, but I guess I feel that if I call them on their behavior that maybe I will be able to say something that will resonate with them and make them see how wrong they are. I know it's not my job to try to change people's behavior, though (and of course, calling out rude people on their behavior usually just makes them even more angry).
What's the best, most positive way to deal with those sorts of situations? Confronting people has not usually proven to be constructive, so how can I learn to save my sanity and not take other people's bad behavior to heart?
Blessings to you, Mary Scott
ANSWER
Dear Mary: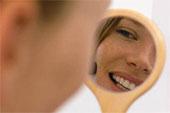 In life it is important for us to remember that we are all mirrors of each other. Therefore, if someone is being rude the best thing you can do is to take a step back and see where in you does this resonates. I am sure you are surprised by my answer and maybe even shocked but the truth is if someone is bothering you it is because you have unfinished business within yourself that needs to be dealt with. The Universe has a clever way of getting our attention.
In life it is healthy for all of us to become observer's of others and not necessarily participants in someone else's movie. One thing I can offer is for you to have loving, compassionate conversations with those you feel are rude and talk with them about it, that is, talk about their tone and what they are saying and how it affects you. After all that is who you are really talking about. Once you heal that aspect within yourself, rude individuals will not affect you.
Many Blessings,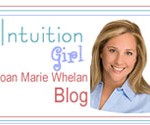 Certified Master Intuitive Joan Marie Whelan – Intuitive Counseling and Intuitive Coaching Specialist
5 Responses to "How do I deal with rude people?"
Leave a Reply