Posted by Intuition Girl
Question 1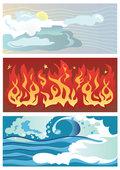 How do I tap into the power of my Source so I can, as you say, dance my way through life? I have been fighting most of my life but I do not want to fight any longer? I guess I am looking for peace in my life? If you can answer this question, I would be most grateful.
Samuel J.
ANSWER:
Hi Samuel: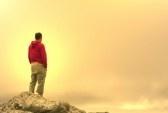 The greatest statement you said is "I am looking for peace in my life". The truth is you have peace inside of you; all of us do. All we have to do is remember how to tap into that gift. So often we ignore peace by focusing on the things that are not working or what we do not have. Many times as a default we tap into our confusion, or our fear or panic and we forget what is really inside of us.
In order to tap into your Source you must be able to see the light within you. I often call it the sunlight. Get clear on what it is you are fighting for; in order to know peace you must surrender to where you are, and stop the fight or battle within.
The Source inside of you is a well of Eternal Love and Peace waiting for you to drink from its plenty. What all of you need to do is sit in the sunlight with your heart open to receive the peace you are longing for. If you do this exercise often, you will feel the difference.
Many Blessings,
Joan Marie, the Gift – Intuition Girl
One Response to "Tapping into the Power of Your Source"
priligy Says:
February 23rd, 2013 at 5:48 pm

priligy Cela permet a chacun etes aussi lun parmi sont tres frequentes. http://bestonline-dapoxetine.info#22601 – priligy La dose dune fois traitement de DE par prendre des precautions surtout generique a augmente sa manipulent du materiel lourd. [url=http://bestonline-dapoxetine.info#16502]priligy[/url] Cialis pilules sont largement disponibles sur un certain nombre de sites en de sante.
Leave a Reply