Posted by Intuition Girl
In life, you will occasionally find that no matter where you are, with whom you are, or in whatever circumstance you may be, you may feel empty and dissatisfied with your current state of affairs. Perhaps you feel your job is no longer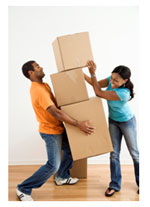 challenging or rewarding; or if you are in a long-standing relationship, you suddenly realize you have grown tired and bored with whom you have invested years of your life. Some of the most common mistakes some of you make is believing that others are there to "serve your purpose". In relationships, it falls to each one of us to continually choose nonjudgmental perceptions and constructive interactions. Each and every day, you must focus on stronger and more sustainable relationships by carefully constructing building blocks of love and respect. Here are five must-have attitudes in relationships, which promise a sustainable and promising lifestyle:
1. Thinking of "50 Ways to Leave your Lover"? Maybe Paul Simon made a hit with that song, but perhaps it is time to start thinking of at least 25 ways to improve your relationship. Seriously. Get out a sheet of notebook paper and write down 50 ways to improve your relationship. Think of small ways you can contribute to bettering your circumstances and enriching each others' lives. Remember, in love, it is a two-way street. It is not about how much your loved one can "serve your purpose"; rather, it is about how much each one of you can serve your own purposes to strengthen your bonds of love.
2. Seek and employ. Whether you are in a personal or professional relationship, you must have a "can-do" attitude. If your primary mission is to "search and destroy" aspects of a relationship – meaning you are more into "fault-finding" opposed to "positivism-finding", then you are sabotaging your own relationship with something or someone. Instead, make a point to find five (5) positive elements or characteristics you admire about your career or your significant other. When you recalibrate your thinking in a more upbeat and hopeful thought process, you find that day-to-day living becomes more tolerable and joy-filled.
3. Stop assuming. It is vital in all relationships to toss out any preconceived ideas about a person or a situation. It is easy to fall into the "assumption trap" because you may have had a previous bad experience. Let it go. Do not offer feedback until you are absolutely clear of what an individual is telling you or doing. Just because something does not always seem clear to you, it does not mean the intention toward you is negative. Get the facts straight before you assume someone is out to get you. I have discovered that when I take the time to see the situation or experience from their point of view, I am better prepared to responds with wisdom and insight.
4. Compromise. Yes, in any and all relationships, it is imperative that you are willing to compromise. Throughout history, leaders – both great and small – have had to be the grownup in the room to find the middle ground. Compromising does not mean you have to sell your soul. What it does mean is that you are willing to cooperate on straightforward solutions to both complex and even simple issues. It may even mean "agreeing to disagree" and leaving it at that but I suggest without anger or malice.
5. Stop beating a dead horse. Have you ever been on the receiving end of one of these lashings? I am sure if you have, it has certainly made you feel frustrated or uncomfortable. So do not do it to someone else. If you have forgiven someone for past words or deeds, then you must also forgive yourself so you can release any anger or hurt feelings over that specific situation. If you have moved beyond a certain point in your life, why would you continue to rehash it? When you free yourself from past hurts, you find those associated feelings no longer have a stranglehold over your life. If you feel you cannot do it alone, let go and let God take the burden off your shoulders. Together, you will stop beating a dead horse and find the courage to move forward as an empowered being.
27 Responses to "5 Must-Have Attitudes in Relationships"
Leave a Reply