Posted by Intuition Girl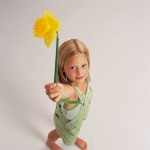 "Enjoy the little things. One day you may look back and realize they were the big things." Robert Brault
I read this quote the other day and it made me think? How many of you actually take the time to reflect on a small kind gesture, a cheerful word or a soft and quiet glance that moved your heart and caused you for just one split second to notice and even smile?
Practice -- the habit of noticing something every day that brings a smile to your face. Be conscious of this exercise and make an effort to cherish this kind of habit daily. There is no reason why the sun cannot shine in your heart and soul on a regular basis even if on the outside it is storming.
Just remember "Every day may not be good, but there's something good in every day." ~Author Unknown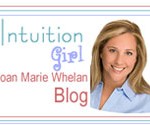 Learn more how Professional Medium Joan Marie Whelan – Intuitive Coach and Intuitive Specialist can help you unlock the key to your power!
PS STAY tuned for important upcoming event announcements on a free teleclass on how to tap into your own intuition!