Posted by Intuition Girl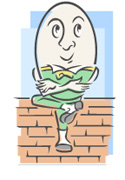 It's the writing on the wall that we often do not wish to see – especially when it comes to relationships. When you have held onto a relationship with certain people, behaviors, material things or emotions for a long time, you become comfortable and complacent – even if the relationship is no longer warranted, harmful or desirable. You must admit that when you continue to stay in these situations that you are reading between the lines, seeing a mirage of a vague hope for a miracle or a change – but not the actual "writing on the wall". It's the in-between lines that keep you hostage. Are you sitting perched upon your wall oblivious to what is actually happening in your life? Why? Is it because you feel that you do not deserve better or that you cannot do any better than where you are?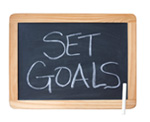 To move forward in life, you must remove the blinders from your eyes. Look at what is right before you. You must stop placing the person or situation in your life on a pedestal. Remember, you must first love yourself in order to share that love with others. It is not selfish to step back from a relationship to get a bird's eye view of the actuality of it. When you begin understanding what the writing is literally speaking to you, you can say, "no more."
There is an old adage that says, "If you love something, let it go. If it comes back to you, it's yours forever. If it doesn't, then it was never meant to be." That is the way you must shape your mind and your heart. I know it's difficult sometimes separating the two. They sort of melt together and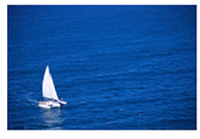 get mixed up along the way. You do not have to "fall out" of love in a relationship, but you must learn to "fall in" love with yourself so that you can recognize what is healthy and helpful in your life and what is unhealthy and harmful to you.
You are a remarkable individual, perfect and beautiful in every single way. This is how the Higher Power created you. This is not a revelation; this knowledge has been with you all along. Read the writing on the wall. Listen to what your gut feeling is telling you. Look at the relationship from all sides. Ask yourself, "Is this relationship helping me or is it hurting me?" Once you stop seeing your own misconceptions and start seeing the reality and the truth of the matter, you will be free from your self-imposed captivity.
Until we speak again, I am
Joan Marie – your Intuition Girl
© Stop Reading between the Lines! – 2012
By Joan Marie the Gift, Intuition Girl
Leave a Reply