Posted by Intuition Girl
There was once a German philosopher who had a great outlook on life. Immanuel Kant believed that science is organized knowledge and wisdom is organized life. This implies that while we may be "book smart," it is our innate wisdom that allows us to fulfill our destiny in life. How? Having an organized life is what enables us to move forward, and to let go of the past.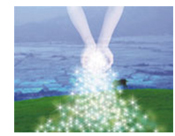 What is all this talk about "inner wisdom," you say? For starters, inner wisdom (or higher consciousness) is not all just about talk…a matter of fact, inner wisdom is more of a gut feeling or intuitive inclination to guide you along in life. There really is no "right" or "wrong" approach to following your inner wisdom — you simply do. When something deep inside of you compels you to take action or to redirect your energy – that's inner wisdom.
Because we are all part of the Universal flow of energy, and energy is an integral component to our guiding force, we must learn to rely on learned experiences and actions so that we can proficiently organize our lifestyles; and recreate the life we want to lead.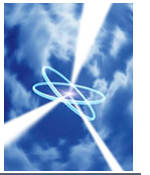 One can be intelligent, but ignorant at the same time. How so? Knowledge is indeed power, but imagine the unlimited possibilities that you could have if you coupled your knowledge with inner wisdom. The life force, which resides in you, is your intuitive soul — your metaphorical watchtower. It keeps you in sync with the flow of Universal energy and prompts you to realize your potential and your dreams. The good news is that you can use your inner wisdom to organize and get your life back on track — and that's the most exciting part about putting your life in order — you need only add the essential element of your higher consciousness and suddenly, you see the world through a new pair of eyes; your mind is sharper; your voice and body constitution stronger; your spirit sours, and the journey ahead is crystal clear.
Posted by Intuition Girl
Let's talk about how to connect with your heart when things are going wrong.
Posted by Intuition Girl
So many of us are in a hurry to "get there" we are not fully taking in the scenery of where we are now.
Posted by Intuition Girl
You get to choose who you hang out with – are you filling each other up with joy?
Posted by Intuition Girl
Has anyone ever told you that? Well, if someone has not, then I am here to tell you this is the absolute truth: "You are as good as you think you are." This means that if you have enough self-confidence to persevere and the motivation and willpower to drive through the hurdles, yes, you are as good as it gets. Though we may have our individual support systems – in the end, you have yourself to rely upon to wade through the hard stuff, climb over the rocky stuff, and embrace your reward at the end of the day.
You are empowered, whether you believe it or not, to create success in every aspect of your life. You must first choose to be happy in your own state of mind. "But I'm not happy," you say? Why not? No one is making you unhappy. In fact, no one or nothing has the power to make you feel any certain way. If you are blaming others for your feelings of lack and regret, then truly you are wallowing in your own pity pool. Step away from the anger, rise above your feelings of injustice and turn those powerful emotions into something inspiring, motivating and productive. You see, if you are going to harp on past hurts, you might as well use that energy for something that is not so counterproductive. It is not as elusive as you may think.
Is this you? "Life is NOT fair. I am sick and tired of everyone else getting ahead and all I seem to do is get stuck in the mud, why?" If this mirrors your perception and reality, perhaps you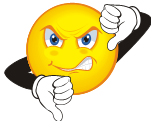 need to look to those who are getting ahead and follow their lead. Maybe it is not so much because they do more work than you but they may work smarter, and maybe they have a brighter attitude and outlook on life. When you notice that others are getting ahead of you and becoming successful in their own respective fields, then it is time to conduct a gut check on your own perception and the approach you have been taking to make progress in your own life. If you have a negative mindset and you keep believing that you are incapable of achieving those same successes, truth of the matter is that you are as good as it gets. "Yeah, but they were born with a silver spoon. They did not have it as bad as I had," you say? If I had a nickel for every time someone used that crutch to excuse his or her own lack of motivation to get ahead in life, I would be one of the wealthiest people in this country. Stop it!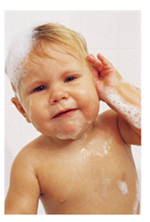 Life is NOT fair. No one said it would be. The beauty of life is that we are all born the same way: we are all equally born naked. Which means that we have the equal capacity to achieve the greatness we are destined to achieve. What this means is that we must approach life innocently and "naked" to receive the subtle messages that the Universe is attempting to send to us. If we block ourselves with negativity and hardened hearts, then we have no one else to blame for our failures but ourselves. If you are ready to attract prosperity, success and happiness in your life, then you must genuinely play the role. Stop dwelling on your emotional baggage by forgiving yourself and freeing yourself from the woes you have carried with you far too long. Remember, you are as good as you think you are!