Posted by Intuition Girl
When we allow the experience of Joy into our lives, we open ourselves to enjoy some powerful and transformational opportunities. Think about what brings you joy in your life–smile at it and allow this feeling to bless your daily life.
Posted by Intuition Girl
Experiencing joy in your life is a direct extension of your god-source.  When we rediscover and continue to create joy in our lives, we are experiencing and interacting with a sacred part of the Divine.  Living in joy means releasing the old and destructive blockages from the past and with new eyes and a warm heart, accepting the experiences of inner peace and happiness as you begin to feel the refreshing spirit of joy.
Posted by Intuition Girl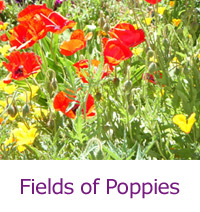 Renowned poet, Albert Laighton once said, "Where man sees but withered leaves, God sees sweet flowers growing." There is much truth in this statement; as all too often we walk along life's highway dwelling on the low points and not enough of the highpoints. You see, summer is God's way of awakening our eyes to the miraculous wonder of life. Everywhere you look, Mother Earth is warming the earth as we experience the freedom of the season. The richness of the soil, the tender blossoms, and the bright green leaves exhibit a beautiful display for the entire world to see. Have you taken the time to really look at nature?
Posted by Intuition Girl
When you take the time to retreat each day and balance your energy, you will be surprised at the outcome that are creating. 10-15 minutes a day, away from the hustle and bustle of the outside world will bring you benefits that are spectacular. Try it and see for your self.
Posted by Intuition Girl
Creating balance in one's life is vital when you want to work with the Universe to achieve your desired goals. When we are out of balance, we are out of harmony with nature and we often end up in a weakened state. We cannot achieve inner peace unless we stay balanced.