Posted by Intuition Girl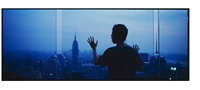 Do you give up before you even try? Strange how people can live behind a glass window their entire lives yet never see past the panes. Sadly, some folks have such limited view and perspective of life that they fail to discover the wealth of opportunities awaiting them on the other side.
Ancient Greek Philosopher, Epictetus said, "First say to yourself what you would be; and then do what you have to do." It's like making a promise to yourself to ensure that you follow through on your plans and goals. This pledge allows you to go beyond the glass barrier that keeps you from realizing your dreams. Wouldn't it be nice to finally arrive at the place you want to be in your life?
Creating the pathway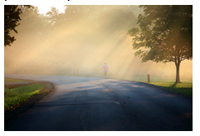 Are you the reason your goals are being put on hold? Some of you may not take the first step because you fear failure. The good news is that if it doesn't work out the first time, you have opportunity to learn, grow and succeed the next time. Half the joy in life is found in the adventure of your journey. Yes, there will be a few bumps and trials along the way; but imagine how dull life would be if there weren't any challenges. Remember, the Universe only gives you what you can handle.
Once you free yourself from your internal blocks, you can begin creating the pathway to the success you want to achieve. Why limit yourself to a life viewed through a window pane? You have the ability to break the glass and take hold of those opportunities you have been missing. It is not the time to fear failure or setbacks. Set your mind to GO-mode. Do not allow anything or anyone to prevent you from moving forward. Beyond the looking glass is a field of possibilities. By expanding your outlook, you are opening and creating the pathway for yourself. Do you see it? Do you have a mental picture of the life you want to lead? What do you need to do to realize this lifestyle?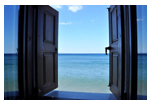 After you have visualized your new and improved lifestyle, you have already taken the essential step to creating it. You don't need permission to succeed. You already have all the tools at your disposal. All you need is imagination, freewill and courage and believing that you can do it because the sky's the limit. Go ahead and make your move. The Universe will pave the way!
Joan Marie – your Intuition Girl
© Beyond the looking glass – 2013
By Joan Marie the Gift, Intuition Girl