Posted by Intuition Girl

Have you ever felt like you have lost touch with yourself?  I imagine Vincent van Gogh must have struggled much with his mental disparity; but he still found an outlet to express his higher self through his artwork. Sometimes, you don't know which way to turn and it seems like everything is coming at you in different directions. A lot of us get to that point in our lives where we begin asking ourselves, "where did I go wrong?" There is never a simple answer. We will always have more questions as to how we arrived at the place where we are. This often stems from a childhood experience, or a past issue that keeps haunting our lives and our overall wellbeing.
Are you searching your soul?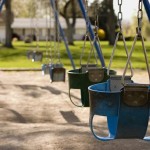 Michael Jackson sings, "Have you seen my Childhood? I'm searching for the world that I come from. 'Cause I've been looking around in the lost and found of my heart…" Are you looking in the lost and found in your own heart these days?  Not sure which way to proceed? Can't decide whether the decisions that you are making in your life are the right ones for you?  If you are at that crossroad in your life and you find that you are searching your soul for the answers and for the purpose in your life, then you need to take a long hard look at the passageway that has led you to where you are today. For some of us, emotional wounds run deep and create a barrier in our attempts to progress in life. While we do not intentionally set ourselves up for failure, we do set ourselves up for the roadblocks that we create because our thinking and learned behavior patterns take over when we least expect it.
So what now?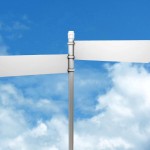 Now is the time for you to make an active decision to be a participant in your life. This is your make or break choice on whether or not you want to live a purpose-filled life of joy, or a life filled with misery. To awaken your inner child and re-connect with your soul requires you to heal the memories of your past and find peace with your choices and decisions…for each choice is simply an experience that we willingly participated in.  Therefore, I invite you to come to terms with those realities from your past so that you can move forward in the present and truly enjoy the future.
Your time is now. Your inner child wants you to rediscover his or her presence in your life now. Look in the lost and found of your heart and rediscover the positive energy that will bring you to heighten awareness.  This heighten awareness will allow you to concentrate on your goals and to explore ways to fall in love with yourself all over again.
Until we speak again, I am
Joan Marie, your intuition girl
© Copyright - All Rights Reserved
Have you seen your inner child lately?
By Joan Marie Whelan
About the Author: Joan Marie is the extraordinary lifestyle expert for everyday living. She travels throughout the United States sharing her gifts and her intuitive gifts  with solo-preneurs, professionals, small business owners, and large companies. She is the author of:   "Self- Discovery: The Nine Principles to Reveal Your Sacred Gifts" which is available through Amazon or our web site.    For more information about Joan Marie and her upcoming, exclusive events, please go to: http://www.joanmariewhelan.com and click on Lifestyle Makeover Programs.