Posted by Intuition Girl
Hi Joan Marie,

I hope you can help me. I am in a crazy time of my life I like my job but it is boring to me and I think I see myself doing something else, I am just unsure as to what it might be. I was hoping you could give me a little insight as to what I might want to do?

I am trying to improve my social life because I do not have one. I have family but I am not really close to anyone who I can call whenever I need to talk so I have a lot of bottled up emotions and I don't have any friends to keep me busy. I am hoping to find at least one friend to be able to call and to hang out with. What do you see for my social life?

I also have lets say a friend, lets say he fills my loneliness void, he turns on and off like a light switch one minute he makes me feel good like I have someone and the next he pushes me away. Sometimes I feel like I am the yoyo. and I think it is taking a toll on me emotionally. I get upset and start to cry thinking here we go again–I am alone again with no one. I think if I know that the void will be filled with either activities, friends or a new man that I would not get so emotional and I would take steps to get there instead of getting upset and shutting down.

Hope you can help,
Dawn D
Dear Dawn:
You are where so many have been. How many reading this right now are saying, "I know how she feels. First and foremost you must be in truth with how you are feeling.
I suggest that you let go of this relationship for now. This person is not serving you, only helping you stay where you are and you are allowing yourself to stay in an unhealthy emotional state by being in this relationship. Please know I am making a suggestion and you must be responsible for your final decision.
What I say to you as I have said to so many is: Are you done? Are you finished with being in this place? Being a part of circumstances that you truly do not want? It is as if you are addicted to the "I don't want club" so that is all you are getting.
I think what people need to understand is that there is no pill that can solve this problem. The only solution is "YOU".
Therefore, what you need to do is look at this time that you have alone not as a negative but as a gift so you can grow to better understand you, that is all of you. Begin to nurture you and start listening to the truth of what it is you really want to have come into your life.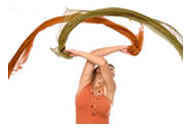 You appear ready for change so several steps you can do on a consistent basis is to focus on what brings you joy. I do not want to hear:"I do not know." What is one thing that brings you joy? it maybe remembering a special time or an activity that you love to do. If you begin to focus on what brings you joy, and spend at least five minutes a day focusing on joy, your body will actually begin to crave and focus on what brings you joy.
As a result, you will automatically bring in more joy. Another suggestion to help you get better acquainted with yourself is to find a hobby or take a class. In other words, begin to discover a joy-filled experiences, an outlet that will help you feel contentment and begin creating some joy-filled activity into your life on a consistent basis. You mentioned you have a lot of emotions bottled up inside. Write them out in your journal. It is time for you to understand why you have needed them. Write out in detail what you do want in your life on a daily basis, give great detail to what it is you think you want.
Then write out how this feels. You need to gain control over your life and your circumstances one step at a time and it begins with you not through a friend or lover. I hope that helps?
Many Blessings to you,

7 Responses to "How do I balance my crazy social life?"
Leave a Reply