Posted by Intuition Girl
There are three P's to life: Patience, Persistence, Perseverance. If you have ever put a puzzle together, especially those having 1,000+ or more pieces, it can be a real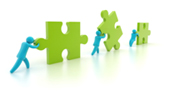 challenge. That is sort of how life works. We have a goal in sight and while we can visualize what it is supposed to look like, just putting the outline together takes perseverance, patience and persistence. And then you still have to start sifting through all the different shapes and forms to find the matching sets to fill it all in. Whew! That probably seems like a whole lot of work just to put a picture together. In actuality, that's what it takes for you to manifest your goals.
For instance, if you have dreamed of becoming a registered nurse, you understand that there are certain pieces to that puzzle that you have to put together in order to realize your goals. This means you must take comprehensive educational courses and training before you can be licensed to practice. It also means that you are going to have to do exceptionally well so you can attain scholarships to help pay for your tuition and training. If you are like many others, you will probably have to take out loans and apply for grants just to get started…and yes, these are other parts of that puzzle. By the time everything is said and done, you may have four to six years invested in your education (and yourself) alone. But if you do your homework and you have outlined your end goal, you have already applied at a variety of medical offices and hospitals so you have a job lined up once you are licensed. In the end, you have completed your puzzle and your picture has come full circle: You are a nurse, or a doctor, or an author, or whatever the chosen career path is. It all depends on your willingness to practice patience, persistence and perseverance.
How many times have you been asked if you were ready to go the distance? Well, if you haven't been asked that question, I am asking you: Are you ready to go the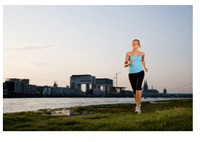 distance? If you want to fulfill your heart's desires and you truly want to transform your lifestyle into a more positive, joy-filled one, then you must be willing to create change for yourself. It means visualizing the outcome and then laying the outline for that image (in your mind). Once you have the foundation, there is no stopping you except yourself. I always tell people to keep it going, keep it going. This case is no different. If you have the tenacity to see your dreams through, you are the person who will manifest those dreams. Go ahead, lay your outline and begin filling in the puzzle one piece at a time. In the end, you are the crafter of your destiny and the means to your end goal.
Joan Marie, your Intuition Girl
© Copyright – All Rights Reserved
Intuition: Putting the pieces together
By Joan Marie the Gift, Intuition Girl
6 Responses to "Putting the Pieces together"
Leave a Reply