Posted by Joan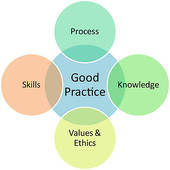 If you are prepared for a hiccup, you can be prepared for anything. A hiccup, you ask? Oh yes. Hiccups are life's little challenges that we stumble onto from time to time but we move beyond them with ease and peace because we had the foresight to plan ahead. The most crucial part of that preparation is the mental and emotional awareness to contend with whatever life throws our way.
In actuality, life can be cruel, unfair, disorganized, unpleasant and full of chaos. If you appreciate the blessings in your life, you have known hardship. Without hardships, one cannot enjoy the fruits of happiness, health and prosperity. Thus, it is why we are both humane and human. We make choices each and every moment of our lives. The choices we make determine the happiness and the sorrows that we will have in life. Doing nothing is also a choice.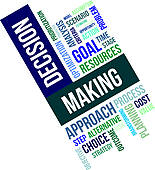 Where are you in your life at the present moment? What choices have you made or are you making? How have these choices affected you, your relationships, your well-being? You realize how important it is to vote – so, for example, if you do not vote, you are making a choice against your own interests. Doing nothing is an active choice you are making to not participate in events that may and/or will affect your future — and even your children's future. The same holds true for other life choices. If you are dealing with emotional, mental, physical or spiritual problems in your life and are choosing to do nothing about them, then you have consciously made the decision to live with the consequences of those effects.
I do not know about you, but I choose to be happy and healthy. I choose freedom from emotional and mental chains. I choose to feel blessed. I choose an attitude of gratitude. I choose to be proactive in maintaining harmony in my life. I cannot guarantee what tomorrow will bring my way, but I can choose how I am going to react. I can choose how to resolve the situation. I know that if I choose to do nothing, then I am condoning the issue at hand. I am then actively enabling a situation to become worse, or more. What choices can you make today to lead a joy-filled life? Doing nothing should never be your choice.
50 Responses to "Doing Nothing is a Choice"
Leave a Reply