Posted by Intuition Girl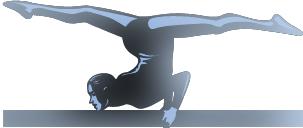 Can you truly trust yourself to make all the right choices for your life? If you even hesitated slightly on that answer, your inner compass might not be in sync with your potentiality. Ideally, you want to gain and maintain perfect balance with your intuition so that you can attract and achieve overall health, wealth and prosperity in all areas of your lifestyle.
Understanding and making wise decisions is a choice you proactively make in alignment with your inner compass. In doing so, you are automatically setting yourself up for success. Ultimately, that is what anyone wants in life: to be a success. Successful in love, professionally successful, successful in health…the list goes on and on. What has been stopping you from owning your success?
To guide your journey in life, you must be willing to become the leader of your life. Remember in elementary school when the teacher made you the line leader? Wasn't that a great feeling? All of a sudden you get to control how fast or slow your line goes. Not only that, you got to choose what direction the line was going to go and where it was going to wind up. Now, imagine if you had that control over your own life… Well, actually you do. Maybe you just have not realized that yet…or perhaps you have not been letting your intuition, your inner compass, give you the directional aides to help move you in the appropriate path.
It is really not all that difficult to fine-tune your inner guidance. In fact, the more you facilitate it, the sharper and brighter it becomes.  And as you extract your intuition to meet your daily needs, you find that you are simultaneously and harmoniously putting balance where it belongs: in tune with Universal flow of energy.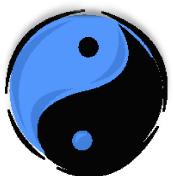 What have you done to create the change you want to see in your life? Let's get started on all your hopes and dreams in this new decade. It is never too late to become the leader of your life and it is never too late to refine your inner compass to get you there!
Allow me, Joan Marie, to help guide you on your journey to self discovery and help move you in rhythm with your inner compass today!  I am offering a new 5-Month Interactive Program on Following your Inner Compass starting in February.  I invite you to learn more about it and see if it is a perfect fit for you.
Until we speak again,
I am, Joan Marie, your Intuition Girl
© Copyright – All Rights Reserved
Trusting yourself means trusting your Inner Compass
By Joan Marie the Gift, Intuition Girl
About the Author: Joan Marie is the extraordinary lifestyle expert for everyday living. She travels throughout the United States sharing her gifts and her Lifestyle Makeover Programs with solo-preneurs, professionals, small business owners, and large companies. Her Manifestation Method Program and Lifestyle Makeover Programs are designed to help people change their lives. For more information about Joan Marie and her upcoming, exclusive events, please go to:www.joanmariethegift.com
Learn more about Certified Master Intuitive Joan Marie Whelan – Intuitive Counseling and Intuition Coaching Specialist