Posted by Intuition Girl
Dear Ms. Whelan:

I listen to you every Monday morning on Waking Up with Whoopi and I am amazed by your gift and your insights. The reason I am writing to you is that the last few months have been very hard on me and my husband. My father-in-law passed away from terminal stomach cancer and when my husband returned to work after bereavement he was fired. That was 3 months ago and I am wondering what is in store for us. We have been under an extreme about of stress which has been difficult on our relationship.

I guess I would like to know what will happen to him job wise and if things will improve with our relationship. Thank you for all of the help that you give people.

Sincerely,

Karen
Joan Marie's Answer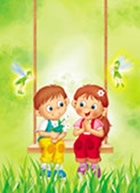 Dear Karen:
First I want to say that I do not believe that because your father-in-law passed that you and your husbands world has to come crashing down. I always say having open honest communication with your partner is very important and vital. Both of you need to sit down together and get clear on what you both wish to experience and see if you can establish a greater bond between the two of you. We all have trials and tribulations in life and they are not meant to cause a separation. This is time to re-evaluate your commitment to each other, to yourself and to the life you intended to create.
I believe your husband can get proper employment and your relationship can be great but you both need to be on the same page with what it is you want. I feel like your husband wants to use this time as an excuse for his life's downward spiral when he does not have to.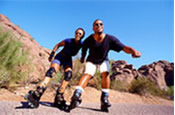 You must realize that you need to create a solid foundation between the two of you. I realize you both have a great deal going on. Now is the time to go out for the day, forget about everything and do something fun. This experience does not even have to cost you anything. This will also help the both of you to relax and begin to create some positive change in your life.
Many Blessings,


Leave a Reply