Posted by Intuition Girl
In this week's edition of Straight Talk with the Intuition Girl, Joan Marie helps a new business owner discover the power of manifestation.
Hey Joan Marie

I'm sure you don't remember me, but I attended one of the workshops you had here in Palm Desert. I have opened my Real Estate business, appropriately named American Dreams, and I don't quite know where to go from here. The action has been like zero to nothing most of the year. I " Believe" there are GREAT days and times ahead, I just don't know when or how long I can hold on waiting for them. Is there anything you can tell me to help me keep going? I listen to the "GOLDEN FLAME Meditation CD" quite regularly, and it helps me get through the day thinking positive thoughts.

Thanks for taking the time to read this. I'm sure you know where I'm heading, but I'm not quite sure how to get there.

La Von J. , California
Dear La Von,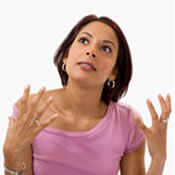 I do remember you and actually just thought of you recently. I know you had at least one child in the military and you are very passionate about your company. Please know when you are listening to the "Golden Flame CD" it is not just about positive thoughts. What that CD does is to help you manifest. Therefore, it shows you how to feel the desired result within your very core so it will begin to be apart of your sub-conscious mind.
What I feel you need to do is think outside the box. Your imagination and creativity is calling you, and unfortunately, you are not utilizing it.
You are also not comfortable with things going your way. Therefore, you are actually setting yourself up for struggle and not for success. There is a missing link for you and I believe it is in you. I see you reaching out to the community, see if anyone can either partner with you or work together so you both benefit. I guarantee if you focus on the feelings inside of you and heal the struggle that you are unconsciously accepting, you will heal and grow your business. Truthfully, the "Manifestation Method Program" will assist you greatly.
Blessings, Joan Marie the gift. Intuition Girl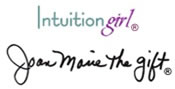 Technorati Tags: Intuition, , intuitiveabilities, , lifestylemakeover, , manifestation, , manifestationmethod,
One Response to "Harness the Power of Manifestation"
JosePled Says:
September 22nd, 2016 at 4:00 am

Interest is calculated upfront and charged in instalments. [url=http://fastmoney365.com]payday loans near me[/url] Fixed Advertised Rate.Cost Assuming a interest rate on that year loan youll pay.The Schism Over Bitcoin Is How Bitcoin Is Supposed to Work hours Gear Palaniappan is far from the only entrepreneur who sees opportunity in creating an alternative to the payday loan. [url=http://yourcashloan365.com]payday loans bad credit[/url] Next day courier service for documents Save Level and decreasing life insurance Browse our range of loans What other people are asking All Tesco Bank loans are fixed rate.APR Representative fixed.HOWSTUFFWORKS The Ultimate Federal Deposit Insurance Corporation Quiz Latest Buzz This is a no bank loan application. [url=http://moneyloantoday.net]no credit check loans[/url] Our personal loans are only available to NatWest current account holders.Mauris finibus eu orci eu efficitur.Auto Dealers in Washington The companies also may update appliances and kitchen cabinets. [url=http://quickloannow24.com]quick cash loans[/url] Affordable rates Credit Ethics Code Cheap rates Our rates are up to lower than alternative lenders Short Term Loan Suite Credit personal loans offer a fast and easy approval process to help with your finances.You can escape this spiral of debt.Be careful who you rent a room to. [url=http://easymoneyfast-365.com]secured loans[/url] In fact according to a recent ACCC poll of Americans do not feel adequately loan las vegas nv prepared for retirement.
Leave a Reply