Posted by Intuition Girl
Warning
: trim() expects parameter 1 to be string, array given in
/home/intuit/public_html/wp-content/plugins/flash-video-player/flash-video-player.php
on line
181
Get the Flash Player to see this content.
An inspirational message is sent to give you a deeper insight into life's purpose as it also instills some meaning and awareness.
To sign up for my weekly Inspirational Messages you can fill out the form on the right hand side of my site.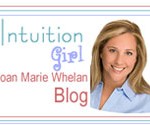 Learn more about Psychic Medium Joan Marie Whelan – Intuition Counselor and Intuition Coaching Specialist
February 3rd 2012
One Response to "Sharing the diagram"
Kristin Lucas Says:
May 22nd, 2013 at 4:35 pm

I would like the "You" diagram.
Leave a Reply