Posted by Intuition Girl
When you were little, were you afraid of the dark? It is okay to admit you were. Many of us have had fears about something we could not see, or we imagined to be real. Hallows Eve brings back memories of witches brew, candied apples, ghosts and ghouls, and everything in between. But for some of us, there are real fears of the unknown – fears from past trauma, fears of isolation, fears about loneliness and even fears about guilt. All too often, we would rather live with those constant fears than face them head on.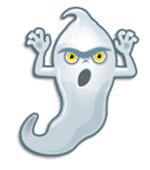 It is tough trying to wade through those murky waters. It is much easier just to forget what has made us so fearful and continue to live in those confines. We become complacent in fact, knowing that we can blame something or someone for the life choices we have made. But what happens when it becomes habitual? What I mean by that is what if you continue to repeat the same behavior and the same reactions time and time again – each time, with a worse outcome? Do you always blame that past event, situation or person for the choices you continue to make? More often than not, you probably are. It is actually quite convenient to say, "If it weren't for so and so, I wouldn't be in this situation." Imagine however, if you really had to accept your own responsibility in what is happening in your life. Oh no, the dreaded, "I goofed up. I made a mistake." The consequence of that is your acceptance to be responsible for the action or inaction in your life. The ultimate outcome is a learning experience in which you can absolve yourself by forgiving yourself and then move forward. Once you do, you are ready to go beyond those confines and understand what it is you need to do the next time to successfully overcome similar situations.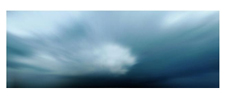 No more "boos" or demons in your life! From this day forward, I want you to take a proactive lead in your life to forgive your fears. Rise above your complacency and understand that you are making a full and conscious choice to take control of your life and the life decisions you will make. Remember, no one or nothing can make you do the things that you do, or feel the way you feel. The next time darkness falls, know that you will not be alone in the familiar black cloud of uncertainty. God is always with you and s/he has got your back.
Until we speak again, I am
Joan Marie, your Intuition Girl
Joan Marie – your Intuition Girl
© When Darkness Falls – 2012
By Joan Marie the Gift, Intuition Girl
Are you interested in becoming your own Master Intuitive? Joan Marie has an upcoming 5-Month Intuitive Life Coaching Program beginning January 16, 2013.  Call the office  (941) – 954-9001 to speak with Joan Marie to see if this program is right for you!
One Response to "When Darkness Falls"
Del Romeno Says:
April 9th, 2013 at 11:43 pm

Just desire to say your article is as surprising. The clearness in your post is just cool and i could assume you're an expert on this subject. Fine with your permission let me to grab your RSS feed to keep updated with forthcoming post. Thanks a million and please continue the enjoyable work.
Leave a Reply