Posted by Intuition Girl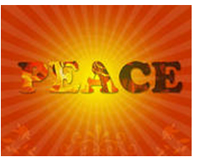 Have you found inner peace in your life? It is sometimes difficult to focus on all the positive blessings in our lives when we can't see the forest from the trees. We find that the bus-i-ness in our daily schedules, and sometimes unforeseen circumstances and sorrows overwhelm us to the point that inner peace is nowhere to be found.
Someone once said, "Everything is as it should be." Change is inevitable – and when we learn acceptance to the changes in the world around us, we learn to move more freely within its infinite boundaries. We become part of the essential flow of the universe, and subsequently, we learn that inner peace is what we make it.
Finding inner peace means that you've decided to look beyond the imperfections of life, and have initiated a conscious effort to create your own happiness in what life hands you. Making lemonade out of lemons – going with the flow, that's how you have to view every day. Instead of constantly seeing the glass half-empty, you begin seeing the potential of its fullness; and suddenly, inner peace lives within your very being. You no longer stand in fear of what tomorrow may bring – you greet each day with a new vision, and a recharged perception of the moment of now.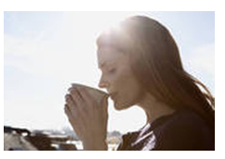 Everything truly is as it should be, and no matter what today brings you – acceptance allows you to embrace every minute with resolve. Worrying about a situation or event will only beget negative energy as it pushes you further into a state of panic and stress. Focus on your presence as the core of your emotions. Do you really need to fret so much about what has not yet happened or what has happened in the past? Live in the NOW of your positive energy and begin to feel the difference within your nervous system. Don't wait for happiness to come to you when you already possess the keys to living with inner peace. Put these thoughts into practice and soon you will feel the difference.
48 Responses to "Creating Inner Peace through Acceptance"
Leave a Reply