Posted by Intuition Girl
Do you ever question your choices
your thoughts–your decisions?
When we use our conscious mind together with our super conscious mind–our intuitive and instinctive aspect–we actually make better decisions and choices.

You possess a gold mind -It is what I call your sixth sensory wisdom. It has always been a strong desire of mine to show you the "HOW" to improve your life.
I am on a mission to make it possible for everyone who is interested to learn to awaken their own inner voice, their own soul power by tapping into their Intuitive Power.

Clients from past Teleclass Programs said… "She is so much more that a medium …She is a wonderful spiritual teacher who coaches us on how the Universe works."
Another comment was:"My DNA has changed and been brought back into focus and balance."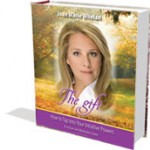 Are you ready to make a change in your life?
Are you ready to be on target with your decisions?
Are you ready to gain renewed clarity for your life?
Are you ready to experience whatever it is you seek?
Each one of us is seeking something that is pertinent and special for us…I invite you to allow me to help you on your journey towards self-discovery.

I am offering a New 9-Week Program on developing your Intuitive Abilities.
Beginning September 21, 2010 — Tuesday Evenings 6 PM Pacific time, 9 PM EST
To discuss this program, I am offering Free Teleclasses
Tuesday Night–August 17th 6 PM Pacific time–9 PM EST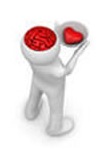 Let me help you connect your heart and mind together and bring greater awareness to your higher self and your intuition.

Take a look again at my testimonials on the sales page and learn more about this 9-Week program or call the office to discuss at (949) 760-0044

My 9-Week program is reasonably priced and intended to give you a quick jump-start on your life this fall.
This is an awesome value and opportunity for only $959.00
There will be a downloadable audio of each class–don't worry, if you miss one class, you will have instant access to the calls and you will be able to listen to them over and over again at your pace.
You can sign up for the program right here and choose from 3 payment plans
You can sign up for the program right here
and choose from 3 payment plans

The 2nd payment will be charged to your
Credit Card 4 weeks after the initial payment

The 3rd payment will be charged to your
Credit Card in 20 day intervals

How to Tap into Your Intuitive Powers will:
Develop your ability to awaken your intuitive gifts

Grow to a higher and deeper level

Sharpen your awareness to what is happening around you

Have a better grasp of life's challenges

Raise your vibrations to manifest easier (lt's just that ability to hear clearly, letting life work for you instead of you working against life.)

Clean and fine tune the energy fields around your mind, body and spirit

Learn how to step into the sunlight {through meditation}
Joan Marie Whelan
www.JoanMarieWhelan.com
Leave a Reply