Posted by Intuition Girl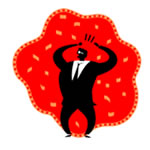 Do you think it is acceptable to hurt, insult or injure someone personally or even professionally? Is your response, "No, not me"? It is very painless to say something or do something mean-spirited without thinking about the repercussions of our actions. But these painless statements or actions can often become extremely painful to others. Sometimes we say or do things in the heat of the moment. Perhaps something did not quite work out as planned or maybe something is not going the way you want it to go, and without giving aforethought, you spontaneously lash out at someone. As members of the human race, some of us lack the proper character to think before we act and our words and actions as a result, have become overshadowed by our carelessness.
When I was growing up, I was taught that if I do not have anything nice to say, don't say anything at all. Now is the time to stop passing judgment on other's behavior and start focusing on how you can make a positive impact in the world. None of us are perfect and believe it or not, we all have flaws. When you begin to accept accountability of your behavior by changing your thinking and reactions, you will ultimately change your life in dynamic and positive ways.
In order to achieve harmony and happiness in your life, you must realize that it is imperative to always treat others as you would like to be treated. There is such an incredible sense of inner peace when you hold others in a state of acceptance. As you accept and respect others as you would hope to be, you begin to live in a healthy and steady reflective state of one another. I have said in one of my inspirational messages that we are merely a reflection of each other; so if we discover certain emotions like anger or contempt, I strongly suggest that you look in the mirror and see what it is inside of you that has triggered your reaction because that situation is simply a mirror of what you need to work on.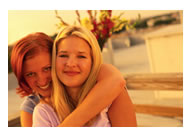 In fact, one of my meditation exercises encourages you to do exactly that. For a few minutes every day, peer into your reflection and ask yourself, "How am I going to shape my day today?" Notice that you are asking your Self how you are going to shape your day. Once you feel comfortable with your Soul Being (your Inner Self), you discover that you can not only become a positive reflection to others but a beacon of light to those who need a spark of creativity, encouragement or just a sense of comfort. It is amazing what incredible human beings we can become when we challenge ourselves to be the best that we can be.
Joan Marie, your Intuition Girl
© Copyright – All Rights Reserved
Transformation starts with Changing your Thoughts
By Joan Marie the Gift, Intuition Girl
About the Author: Joan Marie is the extraordinary lifestyle expert for everyday living. She travels throughout the United States sharing her gifts and her Lifestyle Makeover Programs with solo-preneurs, professionals, small business owners, and large companies. Her Manifestation Method Program and Lifestyle Makeover Programs are designed to help people change their lives. For more information about Joan Marie and her upcoming, exclusive events, please go to: www.joanmariethegift.com
Learn more about Certified Master Intuitive Joan Marie Whelan –Intuitive Counseling and Intuition Coaching Specialist
Posted by Intuition Girl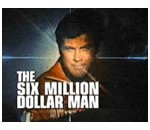 Some of you might be old enough to remember the ABC television program, The Six Million Dollar Man. In the 70s pop culture series, Lee Majors played a former astronaut, who is fitted with bionic implants. One of his high-tech powers includes the ability to zoom in at 20:1 with infrared vision! Imagine that! If only we could have that sense of perception and visibility… in truth, we do if we only try.

When you open your eyes to opportunities that exist, you might just surprise yourself with what you can and will see both in your present and in your future. The gift of vision is innate to us all. The problem, however, is that many of us do not facilitate it enough; or we do not grasp that ability to do so. There are several ways to nurture and develop your sense of vision by using powerful mind tools like meditation, prayer and visualization techniques. Of course you can always reach out to your angel guides to help you see more clearly, and to become more focused on what it is you need to help you succeed in life.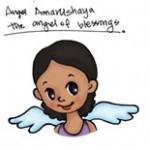 When you call upon an angel to help you see more clearly, you are energetically connecting with that angelic force to give you the strength, wisdom and the foresight to help you manifest those prospects that are yet to be revealed to you. What it is that your Inner Soul truly craves and desires? Remember to ask your Higher Self and your angels to help you achieve a heightened sense of awareness so that you can pursue interests that serve you and your life best.
Joan Marie, your Intuition Girl
© Copyright – All Rights Reserved
What are you really seeing?
By Joan Marie the Gift, Intuition Girl
About the Author: Joan Marie is the extraordinary lifestyle expert for everyday living. She travels throughout the United States sharing her gifts and her Lifestyle Makeover Programs with solo-preneurs, professionals, small business owners, and large companies. Her Manifestation Method Program and Lifestyle Makeover Programs are designed to help people change their lives. For more information about Joan Marie and her upcoming, exclusive events, please go to: www.joanmariethegift.com
Learn more about Certified Master Intuitive Joan Marie Whelan –Intuitive Counseling and Intuition Coaching Specialist