Posted by Intuition Girl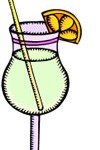 …write to me and escape!
Well, I am sure Rupert Holmes had a fun time writing that song ("Escape"); but what do you fantasize about in your own life? Where does your mind drift to "escape"? How do you de-stress your daily life?
Some of you may feel so overwhelmed at day's end that you are ready to find a cave and hide in it. But that does not really de-stress your life. That just makes you feel an even greater sense of urgency to run away from it. So what do you do to really escape the boredom, the monotony or the challenges of your life?
Sometimes, the best way to combat challenges and trials is not to run away from them, but rather to face them head on. You can do this each morning by preparing yourself for whatever comes your way. You do this by planting the appropriate seeds in your mind to make the best of any situation. What are the seeds that have been planted in your mind, in your heart that need to be watered by you so they don't dry up and rot? If you have a goal that you have wanted to achieve, do you simply allow your thoughts to evaporate into thin air? You must believe in new possibilities from the moment that you awake until the time you go to sleep at night. Yet to take this a step further—even in your sleep you must believe in all your possibilities –in other words, it is 24/7.
Manifesting Inner Peace

In order for you to actually materialize your dreams, you have to dream big and nurture those dreams day in and day out. When you do, you enhance your potentiality in everything that you encounter. The other part of that equation is that you must always practice patience. Rome was not built in a day. It will not only take persistence, but it will also take personal discipline to awaken yourself to the inspiration and motivation that you need to acquire for your personal "escape" and the sacredness in everyday living.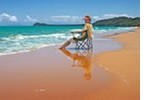 If you feel like you must run away from your problems, immerse yourself in the things that you find most joyful – whether that is playing the guitar, sculpting, writing or just being in nature, it is through these actions that we find solace and countenance to appreciate the beauty and profoundness of our Inner Self. This in turn, leads to the pathway of an "escape" and more importantly, to real resolve.
Joan Marie, your Intuition Girl
© Copyright – All Rights Reserved
If you like Piña colada
By Joan Marie the Gift, Intuition Girl
About the Author: Joan Marie is the extraordinary lifestyle expert for everyday living. She travels throughout the United States sharing her gifts and her Lifestyle Makeover Programs with solo-preneurs, professionals, small business owners, and large companies. Her Manifestation Method Program and Lifestyle Makeover Programs are designed to help people change their lives. For more information about Joan Marie and her upcoming, exclusive events, please go to: www.joanmariethegift.com
Learn more about Certified Master Intuitive Joan Marie Whelan –Intuitive Counseling and Intuition Coaching Specialist
Posted by Intuition Girl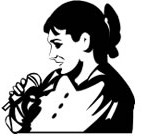 What are you broadcasting? How is your voice being heard? What does your voice really want to say? While all of us may not be fully aware of it, we have the power inside us to share meaningful dialog and information; and we also have the power to be destructive in the same manner.
In a world that is filled with modern conveyances and one that is rapidly changing at the speed of light, we all too often forget the basis of communication; and that is sharing worthwhile information, thoughts and ideas stemming from the greatest value of all= love. For just one moment, I want you to think about that word: LOVE. Say it aloud to yourself. Do you hear and feel how easy it is to say when it rolls off your tongue? In fact, when you say it, it tends to calm the heart and mind.
What we say and how we respond in conversation and within our relationships can be either helpful or undermine our own growth — both personally and professionally.

How do you speak with others? How do you relate with others? When you are communicating with others, do you take their feelings and their circumstances into consideration? Do you assume that an individual knows what you are thinking? These are all questions you should ask yourself in your mind's eye before entering into dialog. Many of us do this day in and day out (online and offline) in our social networks, in public, at the office and at home. We forget that the things that we say and do have consequences: one's actions cause an equal reaction. If you berate or belittle someone with your words or deeds, otherwise meaningful communication is quickly depleted and nothing positive can come of that.
When we employ our conversation and our energies in a positive way by listening as well as conveying the messages we want people to hear and understand, we open the doorway to creativity and deeper levels of communication. In doing so, we begin to exchange positive energies that help us to grow as well as promoting growth in others. What are you doing today to responsibly expand the conversation in your world as well as enriching the lives of others? What seeds of inspiration can you sew today?
Let me know your thoughts…I would love to hear from you today!
I am always,
Joan Marie, your Intuition Girl
© Copyright – All Rights Reserved
Having a Responsible Voice
By Joan Marie the Gift, Intuition Girl
About the Author: Joan Marie is the extraordinary lifestyle expert for everyday living. She travels throughout the United States sharing her gifts and her Lifestyle Makeover Programs with solo-preneurs, professionals, small business owners, and large companies. Her Manifestation Method Program and Lifestyle Makeover Programs are designed to help people change their lives. For more information about Joan Marie and her upcoming, exclusive events, please go to: www.joanmariethegift.com
Learn more about Certified Master Intuitive Joan Marie Whelan –Intuitive Counseling and Intuition Coaching Specialist